Which regions have the most energy efficient data centers?
When the PUE (power usage effectiveness) metric for data centers was first agreed upon by the members of The Green Grid back in 2007, almost everyone in that crowded room in California agreed: This is not intended to be used as a comparative metric; every situation is different.
Source:
www.datacenterdynamics.com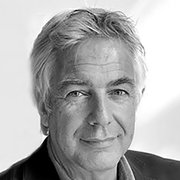 With the growing reliance on technology, computer data centers have become a major energy user. Vendors, like Apple, Facebook, Google, and Microsoft, have invested money into building efficient systems. The most efficient data centers are located in Europe, the US was rated second, and the least efficient in the Middle East and Africa, according to Uptime Institute. How much interest does your firm have in data center efficiency?
Thank Paul for the Post!
Energy Central contributors share their experience and insights for the benefit of other Members (like you). Please show them your appreciation by leaving a comment, 'liking' this post, or following this Member.