Post
Using Data to Reach New Frontiers (aka Hard to Reach Customers and Partners): An Interview with Alex Novie of Energy Trust of Oregon - [an Energy Central Power Perspectives™ Interview]
Posted to Energy Central in the Energy Efficiency Group
image credit: ID 114705954 © Sur | Dreamstime.com
Jan 18, 2019 10:45 am GMT
At the upcoming AESP's Annual Conference in in San Antonio (starting this upcoming Monday January 21), Alex Novie from Energy Trust of Oregon, along with Kevin Horan of Lockheed Martin, will be sharing a presentation on how they've used internal and third-party data sets to identify new customers in rural Oregon and in various multifamiliy market segments with historically low participation rates. Their talk will be titled "Using Data to Reach New Frontiers (aka Hard to Reach Customers and Partners)."
As he prepares to head out to San Antonio, Alex was able to set aside some time to chat with me about this important topic so I could share a few of those insights with the Energy Central community as a part of our Power Perspectives™:
Matt Chester: Hi Alex, before getting into what your AESP presentation will cover can you start with giving a brief background on Energy Trust of Oregon and the work you do?
Alex Novie: Energy Trust is an independent nonprofit organization dedicated to helping utility customers invest in and benefit from energy efficiency and clean, renewable power. Energy Trust began serving customers in 2002. We provide cash incentives and services to help utility customers make improvements to save energy, generate renewable power and manage costs in their homes, businesses and communities.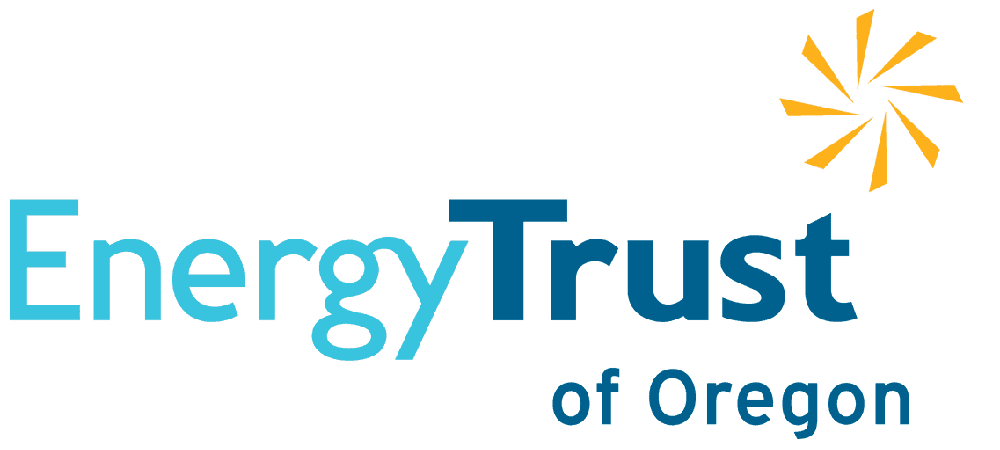 MC: Your presentation at the AESP Annual Conference is going to dig into how data can be used to push past the point of apparent market saturation for the Energy Trust of Oregon's Multifamily program. Can you briefly discuss how the Multifamily program works and the level of penetration the market had reached? How was it determined that there was still opportunity to grow this market?
AN: Energy Trust of Oregon's Existing Multifamily program provides energy efficiency services and incentives for properties ranging from two or more attached units to large market-rate, affordable, campus, and assisted living properties. Recently, our team used several data streams to perform an in-depth market analysis. The main goals were to identify eligible multifamily properties across the service territory and examine program participation trends, as a foundation for the program's ongoing marketing and outreach strategy that focuses on engagement of new customers and re-engagement of past participants.
According to the analysis, roughly 12% of eligible multifamily properties received at least one Energy Trust incentive or upgrade as of 2018. However, the analysis also identified significant variation in program participation across market sectors, such as the 66% participation rate for assisted living facilities compared with the 5% participation rate for duplexes, triplexes, and fourplexes-- though it's likely that a good portion of these customers have received Energy Saver Kits through Energy Trust's single-family Residential program.
MC: You mention that you used a variety of detailed data sources in identifying customer groups with lower participation rates. What kind of datasets did you use? 
AN: We analyzed a variety of data sources, including local and regional tax lot data, state agency property data, real estate data and U.S. census data, to generate an accurate view of the multifamily market. We integrated this third party data with our existing utility and program participation data to build site profiles and created context for where each property is on a pathway to increasing building efficiency.
MC: Once you have that data identifying the different markets, what's an example of the unique marketing strategies that are needed to address those different markets?
AN: The multifamily audience is grouped into two categories of decision makers: 1) portfolio managers, landlords, and property managers; and 2) individual unit owners. Within these groups the marketing team identifies customers as new customers or existing customers.
Individual unit owners in small multifamily properties are typically the most difficult to identify and engage, particularly in regions outside of major urban centers. Approximately 90% of these properties have never received an incentive or upgrade for their property through the Existing Multifamily program. Using historical data, we know that individual unit owners in small multifamily participants often first engage with the program through the free instant savings upgrades, which include showerheads, wands, LED bulbs, aerators, and advanced power strips. After using instant savings as the entry point into the program, the marketing team then developed a direct mail piece advertising free instant savings upgrades and delivered it to individual unit owners around the state. In just a few short months the effort led to over 50 energy-efficiency projects.
MC: Your approach after data analysis was intended to both identify new customers as well as re-engage current participants. Can you discuss the similarities and differences between those two types of outreach efforts?
AN: The strategy for reaching new customers is direct mail to promote the free instant savings upgrades as a low-cost, high-value action. We have also promoted other common entry points, such as walkthrough surveys or low-cost prescriptive measures like smart thermostats. Once they participate, we have their email address and can push more targeted offerings based on their current level of participation with the program.
We developed a reengagement strategy that uses these participation pathways to develop marketing campaigns based on past program participation. For example, if an existing customer received the free instant savings upgrades but has not completed a heating or cooling project, the marketing team would email them a video case study highlighting a successful heating or cooling project at a similar property type. The goal is to inform customers about the next energy efficiency opportunity using other customers as testimonials.
MC: You've certainly appeared to find success in these efforts. How can other organizations replicate your processes?
AN: One key recommendation is to review all available data sources to see which, or which combination, can help you better understand the customer base. This isn't necessarily quick or easy, but it is necessary to inform the strategies needed to reach prospective customers and establish a feedback loop. If a program has a range of target audiences, program managers can look at customer participation history, segment customers, and refine messaging for each market sector and region.
The Existing Multifamily program looks at the integration of data and marketing as a process of continual refinement. We are always working to improve our segmentation strategies and automate our processes to deliver more savings more cost-effectively. These data strategies are relevant whether an organization is just starting to integrate market data into its programs or is working on the leading edge of the industry.
If interested in learning more about data-driven efforts to capture hard-to-reach customers, be sure to check out Alex Novie's presentation on this topic at AESP's Annual Conference in San Antonio from January 21 to 24. You can learn more about the agenda and register for the conference here. 
Matt Chester
Discussions
Spell checking: Press the CTRL or COMMAND key then click on the underlined misspelled word.
No discussions yet. Start a discussion below.
Get Published - Build a Following
The Energy Central Power Industry Network is based on one core idea - power industry professionals helping each other and advancing the industry by sharing and learning from each other.
If you have an experience or insight to share or have learned something from a conference or seminar, your peers and colleagues on Energy Central want to hear about it. It's also easy to share a link to an article you've liked or an industry resource that you think would be helpful.