This group brings together the best thinkers on energy and climate. Join us for smart, insightful posts and conversations about where the energy industry is and where it is going.
Shared Link
Pilot project generates green hydrogen from seawater - Schaeffler strengthens its hydrogen expertise
Electrolyzers need ultra-pure water, hence adding substantial cost to Hydrogen production, especially in the developing world that has limited availability of clean water.

Hydrogen is a widely available element; we can find it all around us i.e. in the form of water, fossil fuel, and biomass. It took the central stage as an energy carrier in the transition towards Net-Zero.

As electrolysis of water is the most talked-about process for green hydrogen production, lots of studies and demonstration projects have been done in order to reduce production costs to optimal levels. 

Among many factors of hydrogen production cost, one is filtration and demineralization of the water. As almost all electrolyzers need ultra-pure water. 

German automotive supplier Schaeffler partners with start-up Hydron Energy BV for a pilot project that demonstrates the use of electrolyzer's waste heat to distill the seawater. 

As I mentioned in my article "Role of Heat in Decarbonisation" increases the overall efficiency of the process and system. 

It is estimated it will help in the reduction of LCOH from the current level of €10/Kg H2 to desired €2 / Kg H2.

Get in touch if you are looking forward to netzero Transition and want to discuss your project.
Pilot project generates green hydrogen from seawater - Schaeffler strengthens its hydrogen expertise
Schaeffler is extending its expertise, technologies, and products in the sector of green hydrogen production Innovative solution for desalination and purification of seawater enables operation of Schaeffler's own PEM stack Effectiveness of the technology
Source:
www.schaeffler.de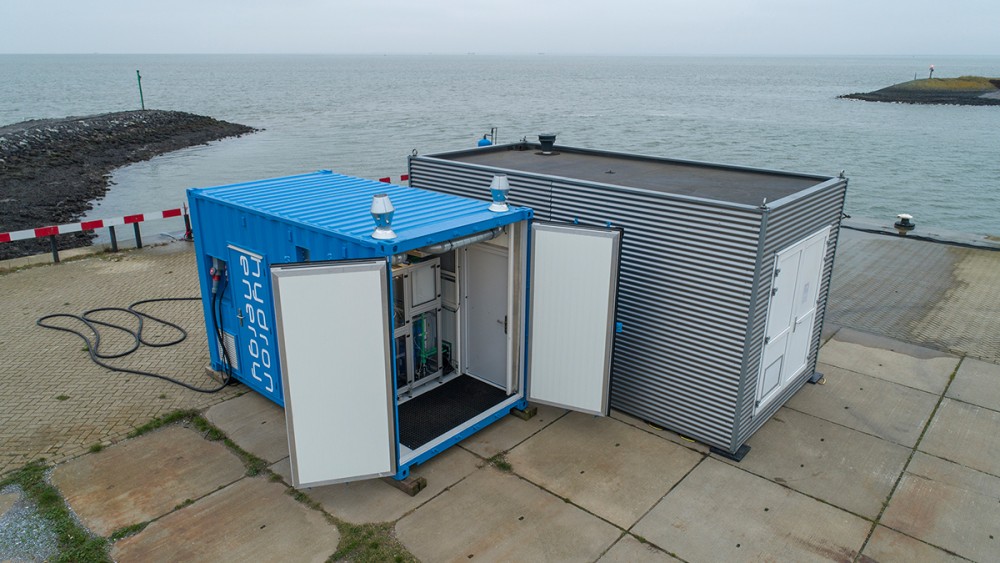 Discussions
Get Published - Build a Following
The Energy Central Power Industry Network is based on one core idea - power industry professionals helping each other and advancing the industry by sharing and learning from each other.
If you have an experience or insight to share or have learned something from a conference or seminar, your peers and colleagues on Energy Central want to hear about it. It's also easy to share a link to an article you've liked or an industry resource that you think would be helpful.