This special interest group is for professionals to connect and discuss all types of carbon-free power alternatives, including nuclear, renewable, tidal and more.
Shared Link
Wind farms could power every home by 2030 - PM
There are some pretty bold announcements in the UK this week from our PM! I think he may be trying to distract from the chaotic management of other things with something big and green. Hopefully there is some substance to it! 
Wind farms could power every home by 2030 - PM
Boris Johnson is promising to "build back greener in his leader's speech to the Conservative conference.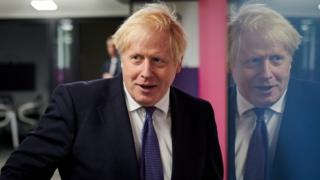 Discussions
Get Published - Build a Following
The Energy Central Power Industry Network is based on one core idea - power industry professionals helping each other and advancing the industry by sharing and learning from each other.
If you have an experience or insight to share or have learned something from a conference or seminar, your peers and colleagues on Energy Central want to hear about it. It's also easy to share a link to an article you've liked or an industry resource that you think would be helpful.