This group brings together the best thinkers on energy and climate. Join us for smart, insightful posts and conversations about where the energy industry is and where it is going.
Shared Link
Why People Keep Buying and Building Homes in High-Risk Climate Change Zones
When a California wildfire wiped out the community of Paradise in 2018, it came as a consequence of poor decision-making by those who choose to live in high-risk climate change zones. Not every home and building burned to the ground. Approximately 10% remained standing and largely untouched. When the people who owned or rented these properties went to renew insurance coverage, the companies issuing the policies denied them. For those who lost their homes, California law allowed them to renew their policies for two years. The insurance companies could have raised the policy rates for those still standing, but didn't. That would have made sense considering Paradise by any definition is located in a high-risk wildfire zone, an increasing phenomenon in America as people move further encroach on nature. In California, that means living right next to tinder-dry environments that are an extreme fire risk.
Why People Keep Buying and Building Homes in High-Risk Climate Change Zones
This posting is about how the retail insurance industry continues to react to extreme weather and sea-level rise but fails to take the advice of reinsurers with foreseeable consequences. It is not directly related to the energy industry but rather to consumers of energy and the places where they live. Living remotely such as in Paradise, California, has consequences not just for its citizens but for the power company, PG&E that became entangled in the wildfire controversy that destroyed the town in 2018.
Source:
www.21stcentech.com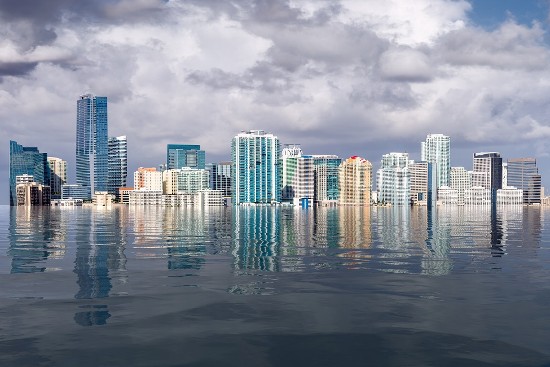 Discussions
No discussions yet. Start a discussion below.
Get Published - Build a Following
The Energy Central Power Industry Network is based on one core idea - power industry professionals helping each other and advancing the industry by sharing and learning from each other.
If you have an experience or insight to share or have learned something from a conference or seminar, your peers and colleagues on Energy Central want to hear about it. It's also easy to share a link to an article you've liked or an industry resource that you think would be helpful.