This group brings together the best thinkers on energy and climate. Join us for smart, insightful posts and conversations about where the energy industry is and where it is going.
Shared Link
Where the Price of Carbon is Today and Where it Has to Go to Move Us to Net-Zero
Putting a price on carbon (primarily carbon dioxide emissions, but also methane) is a market mechanism first tried out through a global agreement in the 1990s aimed at reducing hydrofluorocarbons (HFCs) responsible for the depletion of the ozone layer. A market exchange system involving caps on the amount of HFCs each country could produce ended up establishing a price for these polluting gasses. It proved effective in getting countries and the industry to reduce HFC use and find alternative refrigerant gasses.
So what constitutes a quality carbon pricing or exchange policy? It should be:
Revenue neutral – the tax or levy collected from emissions at the source whether a chimney stack or a gas pump is meant to alter industry and consumer behaviour. The revenue collected gets returned in the form of tax rebates or cash payments to households to offset the increase at the point-of-sale that the carbon price creates. This ensures little or no economic impact or consequence that could lead to a recession or depression if properly administered.
Replace existing regulation – changing the rules uniformly means that compliance comes with no risks to industry or consumers. The key to carbon pricing rules is to make them flexible to recognize the full range of scenarios that apply to various industrial sectors. This ensures a level playing field both within a nation and with its trading partners.
Eliminate subsidies to fossil fuel producers – financial support for fossil fuels has long been a government tradition to ensure adequate energy supply for a country's citizens. But fossil fuel subsidies perpetuate the behaviours that have led to anthropogenic-caused atmospheric warming. If a political jurisdiction is serious about driving down GHG emissions, then rapid phase-out of existing subsidies is a must.
Reduce subsidies to alternative energy producers – although this may seem counterintuitive, renewable energy from sunlight, wind, tide and geothermal heat costs far less to produce and maintain when compared to coal, oil and natural gas. The latter three require constant investment in exploration, infrastructure, chemical processing, and transportation. Renewable sources once built, other than proactive maintenance and occasional replacement, require far less capital. So once government incentives establish renewables as the predominant source of energy, the need for subsidies goes away.
Where the Price of Carbon is Today and Where it Has to Go to Move Us to Net-Zero
Whether a tax or cap-and-trade system is deployed to reduce GHG emissions, policies need to conform to a common set of principles.
Source:
www.21stcentech.com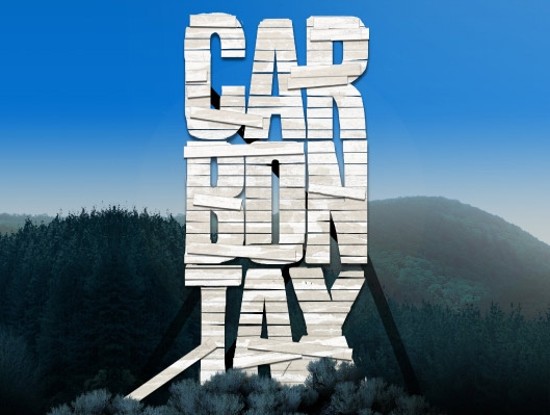 Discussions
Get Published - Build a Following
The Energy Central Power Industry Network is based on one core idea - power industry professionals helping each other and advancing the industry by sharing and learning from each other.
If you have an experience or insight to share or have learned something from a conference or seminar, your peers and colleagues on Energy Central want to hear about it. It's also easy to share a link to an article you've liked or an industry resource that you think would be helpful.