This group brings together the best thinkers on energy and climate. Join us for smart, insightful posts and conversations about where the energy industry is and where it is going.
Shared Link
Where are the Leaders to Meet the Challenges of the 21st Century?
Have we found leaders in government, business, technology, and science, that can help us navigate the challenges we presently face and that lie ahead? Based on the decade, and our indifferent lack of progress on climate change issues, it appears that there remains a dearth in the type of leaders needed to make the tough and responsible choices.
The planet and humanity need a livable climate future, and our chance of collective success is predicated on actions coming from leaders in governments, industry, academia, and the media. But today's world leaders are happy to throw money at the fossil fuel industry in the form of subsidies. They are happy to subsidize big agriculture, forestry, mining, car companies, land developers, and other business players who lobby them and are happy to receive government largesse.
If this money were to be redirected to tackle climate change through sound mitigation and adaptation practices all of us would be the beneficiaries. We are talking about redirecting trillions of dollars that today are going into the wrong hands to finance the degradation of the planet.
So why are our government and financial leaders happy to continue to finance the instruments of our potential extinction, rather than preserve the only inhabitable planet that we know of at present in this Universe?
Related Posts
Where are the Leaders to Meet the Challenges of the 21st Century?
Progress on reducing carbon emissions has been slow making achieving interim 2030 targets elusive, let alone hitting net-zero by 2050.
Source:
www.21stcentech.com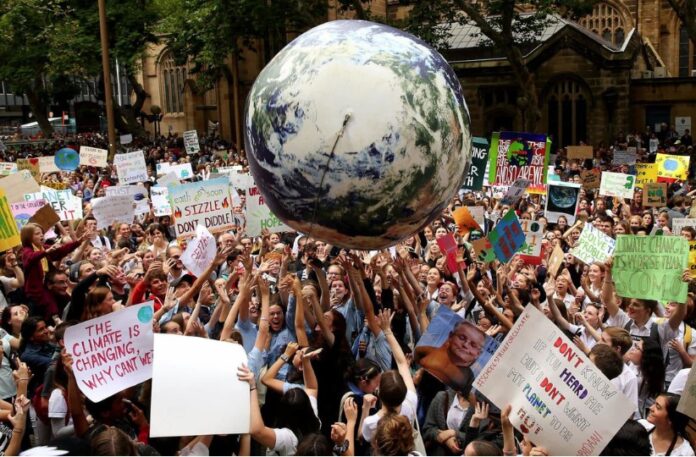 Discussions
Get Published - Build a Following
The Energy Central Power Industry Network is based on one core idea - power industry professionals helping each other and advancing the industry by sharing and learning from each other.
If you have an experience or insight to share or have learned something from a conference or seminar, your peers and colleagues on Energy Central want to hear about it. It's also easy to share a link to an article you've liked or an industry resource that you think would be helpful.