UK and Dutch grid operators explore linking offshore wind farms
Read UK and Dutch grid operators explore linking offshore wind farms.
Source:
www.windpowermonthly.com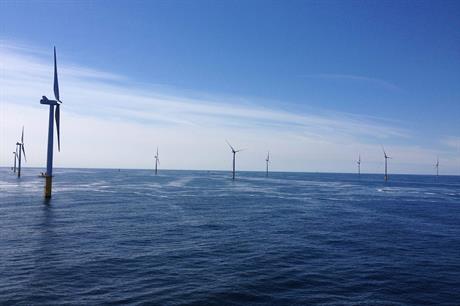 Interesting concept here. The UK and Dutch looking into sharing their massive offshore wind resources.
UK and Dutch grid operators are exploring the possibility of connecting the two countries' offshore wind farms with subsea electricity cables, and aim to commission an interconnector project by 2029.

National Grid Ventures, the commercial arm of UK operator National Grid, and Dutch transmission system operator (TSO) Tennet are looking at how to connect up to 4GW of offshore wind between the two countries' electricity systems.

This would provide an additional 2GW of interconnection capacity, they advised.

It would also enable spare transmission capacity to be used to trade electricity between the countries, increasing the potential utilisation of offshore infrastructure, the companies explained.

National Grid Ventures and Tennet aim to have concrete plans for a pathfinder project by the end of 2021 and aim to deliver an operational project by 2029.

They plan to use the 4000MW IJmuiden Ver  wind farm off the Dutch coast, and are considering potential sites off the UK, including areas to be leased in seabed landlord the Crown Estate's fourth leasing round, a National Grid spokeswoman explained.
Thank Joe for the Post!
Energy Central contributors share their experience and insights for the benefit of other Members (like you). Please show them your appreciation by leaving a comment, 'liking' this post, or following this Member.