This group brings together the best thinkers on energy and climate. Join us for smart, insightful posts and conversations about where the energy industry is and where it is going.
Shared Link
Toward a more orderly US energy transition: Six key action areas
The US drive to decarbonize is at an inflection point. Critical actions could accelerate the transition while enhancing energy affordability and supporting inclusive economic growth.
Mckinsey identified six action areas that they believe are critical to enabling a more orderly net-zero transition. Such a transition includes near-term emissions reductions that would rapidly put the United States on a 1.5° pathway
Designing and deploying a capital-efficient and affordable system
Strengthening supply chains to provide stable access to raw materials, components, and skilled labor
Securing access to adequate land with high load factors for the deployment of renewables while taking into account the needs of local communities
Reforming transmission development to include proactive planning, fast-track permitting, and systematic consideration of transmission alternatives
Creating market mechanisms for expanding firm capacity to ensure reliable and adequate clean-energy supply
Accelerating technological innovation to ensure timely deployment of new clean technologies
BOTTOMLINE
The United States' accelerating momentum toward an energy transition puts it, at long last, on a path to achieving necessary decarbonization, even though the short-term global headwinds cannot be ignored.
If carefully planned and executed—with attention to socioeconomic impacts and affordability concerns; supply chain, transmission, and land constraints; technological innovation; and enabling market mechanisms—the United States can make marked progress toward a relatively more orderly energy transition
Toward a more orderly US energy transition: Six key action areas
The US drive toward energy decarbonization is at an inflection point. Learn the six critical actions that could accelerate the net-zero transition.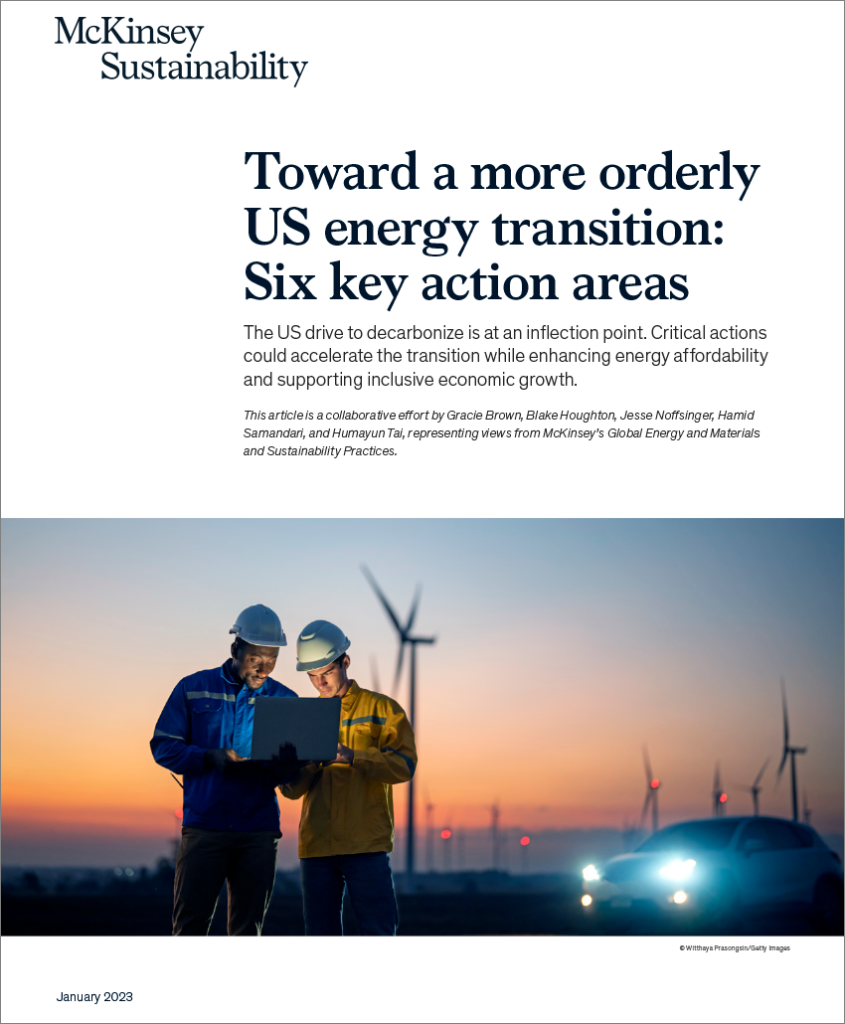 Discussions
No discussions yet. Start a discussion below.
Get Published - Build a Following
The Energy Central Power Industry Network® is based on one core idea - power industry professionals helping each other and advancing the industry by sharing and learning from each other.
If you have an experience or insight to share or have learned something from a conference or seminar, your peers and colleagues on Energy Central want to hear about it. It's also easy to share a link to an article you've liked or an industry resource that you think would be helpful.