This group brings together the best thinkers on energy and climate. Join us for smart, insightful posts and conversations about where the energy industry is and where it is going.
Shared Link
A Ticking Time Bomb Lies Off The Coast of Yemen – An Old Tanker with 1.1 Million Barrels of Oil
The current case of the FSO Safer brings to light a practice that needs to stop. Storing oil in decommissioned tankers has been ongoing for decades. It's a marketing ploy by oil traders who purchase during periods of low prices and hold onto the oil until demand and prices rise. Craig Pirrong, a finance professor at the University of Houston is quoted in an article appearing in Exploring Hydrocarbon Depletion stating, "It is one of the easy ways to make money" and "a countercyclical source of profit" for big oil companies and traders around the world. But this practice is a danger to the environment with tens of millions of barrels of oil sitting on ships with skeleton crews or none at all for long periods of time. There are times when as much as 100 million barrels of oil are afloat and going nowhere. Each vessel is a potential environmental threat. For that reason alone, not just the ongoing profiteering, the practice should be outlawed.
A Ticking Time Bomb Lies Off The Coast of Yemen – An Old Tanker with 1.1 Million Barrels of Oil
A Yemen-registered ship has been abandoned offshore in the Red Sea and has been rusting for 7 years. A rescue plan needs funding to recover the 1.1 million barrels of oil before a major oil spill occurs.
Source:
www.21stcentech.com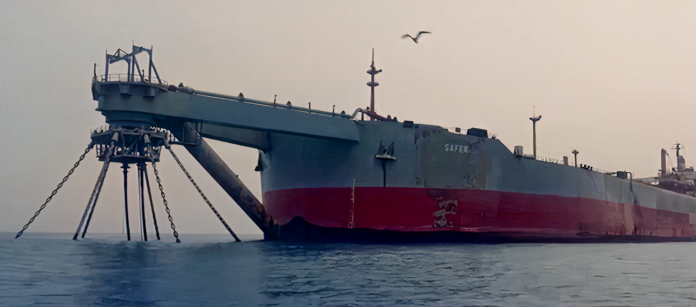 Discussions
Spell checking: Press the CTRL or COMMAND key then click on the underlined misspelled word.
No discussions yet. Start a discussion below.
Get Published - Build a Following
The Energy Central Power Industry Network is based on one core idea - power industry professionals helping each other and advancing the industry by sharing and learning from each other.
If you have an experience or insight to share or have learned something from a conference or seminar, your peers and colleagues on Energy Central want to hear about it. It's also easy to share a link to an article you've liked or an industry resource that you think would be helpful.