This group brings together the best thinkers on energy and climate. Join us for smart, insightful posts and conversations about where the energy industry is and where it is going.
Shared Link
Is Solar Energy from Outer Space in Our Future? – Part One: Building a Geosynchronous Solar Power Plant
Today a state-of-the-art solar panel on Earth can convert between 20 to 30% of the energy it collects from sunlight into electricity. At night solar panels here contribute nothing. But in space with nothing to block the Sun, that same Earth-based solar panel becomes thirteen times more efficient. And that is enough of an incentive to consider solar power from space.
Two different approaches to delivering solar energy from space include building large solar power arrays placed in geosynchronous orbits, or constellations of smaller solar-power collecting satellites linked through a mesh network continuously streaming energy to receivers on Earth for distribution of electricity to the gird.
In part one of this two-part series, we look at geosynchronous solar power arrays: what do we need to build them and at what cost, and what impediments exist that could make the technology vulnerable.
Is Solar Energy from Outer Space in Our Future? – Part One: Building a Geosynchronous Solar Power Plant
This first of a two-part posting looks at solar power array concepts from China and the UK that would propose power generation delivered to Earth from geosynchronous orbit.
Source:
www.21stcentech.com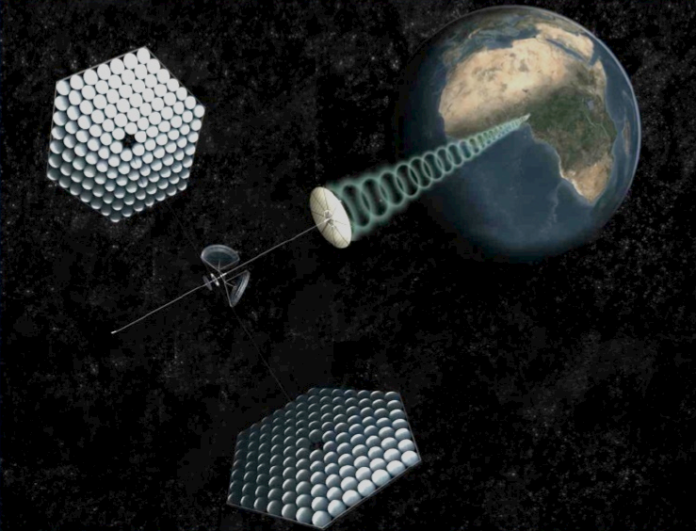 Discussions
Spell checking: Press the CTRL or COMMAND key then click on the underlined misspelled word.
Get Published - Build a Following
The Energy Central Power Industry Network is based on one core idea - power industry professionals helping each other and advancing the industry by sharing and learning from each other.
If you have an experience or insight to share or have learned something from a conference or seminar, your peers and colleagues on Energy Central want to hear about it. It's also easy to share a link to an article you've liked or an industry resource that you think would be helpful.