Secret Exxon Research from 1982 Reveals Some Startlingly Accurate Predictions for Today
A 1982 internal report shared widely with executives tied fossil fuel consumption to the rise in CO2 indicating temperatures rising by 3C.
Source:
www.21stcentech.com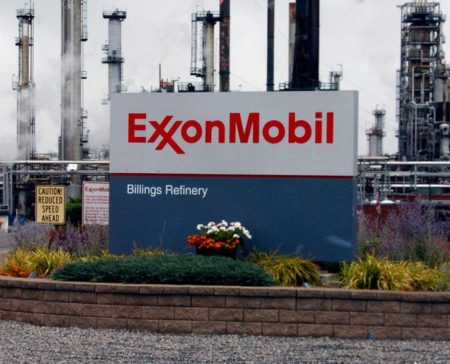 A document entitled CO2 "Greenhouse" Effect, A Technical Review, Prepared by the Coordination and Planning Division, Exxon Research and Engineering Company, April 1, 1982, which is accompanied by a covering letter authored by Marvin B. Glaser, Manager of Environmental Affairs Programs, and dated November 12, 1982, begins stating:
"The material has been given wide circulation to Exxon management and is intended to familiarize Exxon personnel with the subject. It may be used as a basis for discussing the issue with outsiders as may be appropriate. However, it should be restricted to Exxon personnel and not distributed externally."
The technical review which follows includes a summary which begins by noting that the previous 25 years before 1982 have seen an 8% rise in atmospheric CO2 to 340 parts per million, "a trend which began in the middle of the last century with the start of the Industrial Revolution."
It goes on to further state that "The carbon dioxide content of the atmosphere is of concern since it can affect global climate." It estimates a doubling of CO2 content to occur "around the year 2090 based upon fossil fuel requirements projected in Exxon's long-range energy outlook."
Thank Len for the Post!
Energy Central contributors share their experience and insights for the benefit of other Members (like you). Please show them your appreciation by leaving a comment, 'liking' this post, or following this Member.