Podcast with: Jigar Shah, Co-founder and President of Generate Capital and also Founder and CEO of Sun Edison from 2003 to 2008. | Energy Central
Jigar transformed the solar industry by innovating and popularizing the solar capital structure and being the first to take advantage of the 30% ITC. As President of Generate Capital, he has added a core competency of banking misunderstood clean energy solutions by accurately understanding their capabilities, value, and risk profile. Jigar's experiences leading Sun Edison and selling investors on the positive cost/benefit aspects of solar energy projects prepared him to launch Generate Capital and provide the very capital he previously needed to the current crop of young renewable energy companies. Jigar Shah co-founded and is President of Generate Capital. He founded and was CEO of Sun Edison from 2003-2008. He transformed the solar industry by popularizing no money down solar. Now he supports the next generation of entrepreneurs to scale up their solutions. He can also be found on his own podcast, Greentech Media's The Energy Gang.
Source:
www.energycentral.com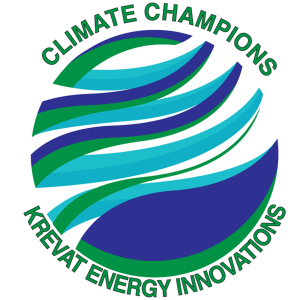 Originally published in Clean Power Professionals Group, but also applicable for The Energy Collective Group.
Thank Lee for the Post!
Energy Central contributors share their experience and insights for the benefit of other Members (like you). Please show them your appreciation by leaving a comment, 'liking' this post, or following this Member.