This group brings together the best thinkers on energy and climate. Join us for smart, insightful posts and conversations about where the energy industry is and where it is going.
Post
Offshore wind benefits are within North Carolina's reach if we act with urgency
By Guest Author
This post was authored by Michelle Allen, Project Manager for the North Carolina Political Affairs team.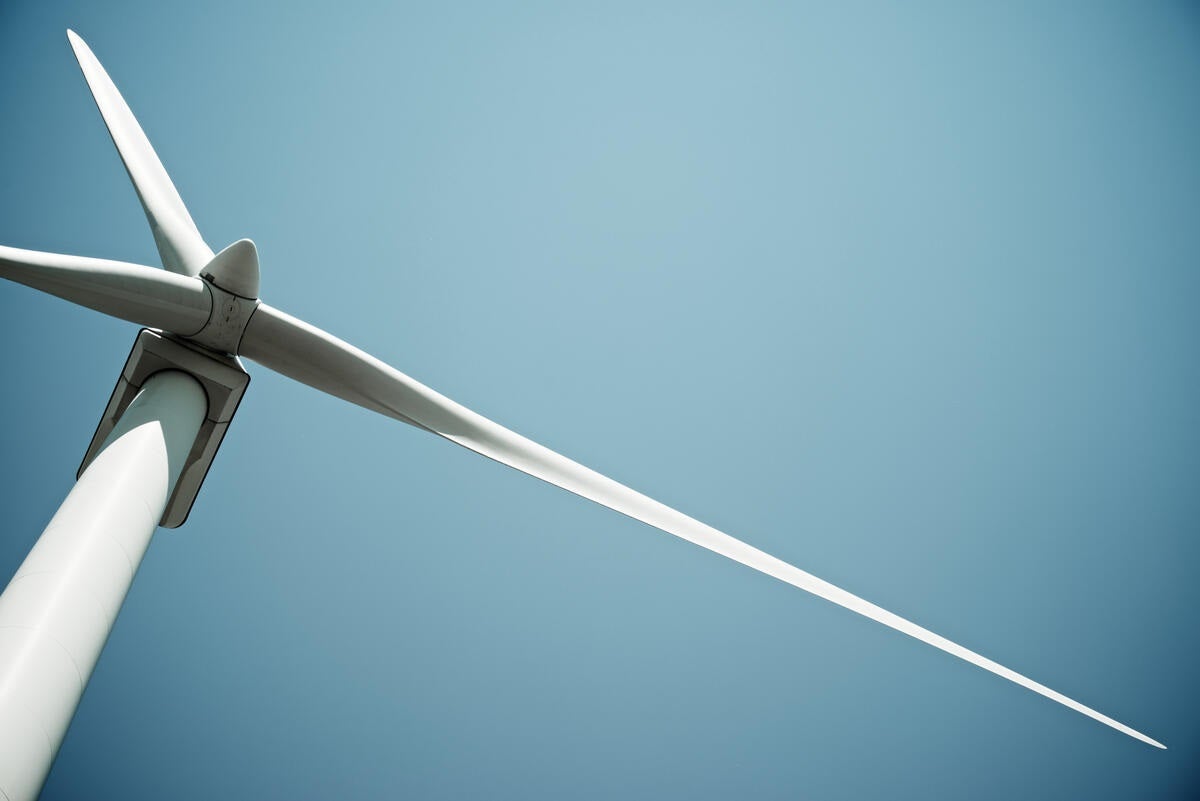 Offshore wind is taking off in the U.S., and the opportunity to be a key player is within North Carolina's reach. A recent report commissioned by the NC Department of Commerce demonstrates North Carolina's unique position to serve the industry's needs and reap the economic benefits that new manufacturing and other necessary infrastructure will bring. Properly sited offshore wind is easy to get behind. It is reliable, pollution-free power from an established technology that's already transformed energy economies in Europe and across the globe. The environmental benefits are significant, too. As a lifelong North Carolinian, I've seen first hand the impacts of climate change already taking its toll from the mountains to the coast. To make sure we're doing our part to combat climate change, North Carolina leaders need to swiftly replace polluting power sources with clean energy. With strong winds blowing day and night off the North Carolina coast, adding offshore wind to the state's generation mix would boost the resilience of our power system, create jobs and help make real progress toward North Carolina's climate goals.
President Biden's recent announcement to deploy 30 Gigawatts of offshore wind by 2030 — including a $3 billion boost for the industry via federal loan guarantees — sets the stage for industry growth nationwide. A lead role is North Carolina's for the taking and, even before the President laid out his goals, our state leaders have taken important steps. Last October, Gov. Cooper signed a collaborative agreement with other mid-Atlantic states to develop and expand the industry. In March, Gov. Cooper asked the director of the Bureau of Ocean Energy Management (BOEM) to begin leasing designated Wind Energy Areas (WEAs) off North Carolina's coast and to identify new WEAs to expand offshore wind capacity. Just last week, a bipartisan group of North Carolina's Congressional delegation made the same request to BOEM. These requests also called for the reversal of a leasing moratorium imposed by former President Trump, set to take effect in 2022. If reversed, the administration would further pave the way for new projects and usher in the economic boon of the accompanying supply chain infrastructure within North Carolina.
North Carolina is a strong competitor for supply chain investments and job creation
Offshore wind could play a major role in rebuilding a stronger economy. The Commerce report projects $140 billion of industry investment by 2035 to establish and build out the supply chain, install equipment, and start-up the wind facilities, plus another $25 billion for ongoing operation and maintenance. Depending on how much of that $140 billion we can secure, there are thousands of good-paying jobs to accompany the investment. For North Carolinians in the midst of recovering from the pandemic, we need all the competitive edge we can manage.
Thankfully, North Carolina has critical competitive factors working to our advantage, not least of which is our manufacturing heft. Ranking first among East Coast states in the value of its manufacturing sector's Gross Domestic Product, North Carolina can leverage an already strong manufacturing industry to compete for as much of this $140 billion industry as possible. We also boast multiple port and water-front properties, like the port of Wilmington and the port of Morehead City, that are well-suited to support the offshore wind industry currently developing off the U.S. East Coast. North Carolina's manufacturing prowess and top-notch ports make us an ideal place to locate supply chain resources, which translates to job creation, economic development opportunities, and more dollars in local tax coffers from new businesses and facilities locating here.
State leaders should seize this moment
The momentum on offshore wind is encouraging, but it is critical that North Carolina act with urgency to bring these gains for the economy and environment into the state's borders. With a growing number of offshore wind commitments by other east coasts states, North Carolina risks falling behind. North Carolina needs state-specific targets for offshore wind development to help maximize the economic, climate and environmental benefits. The more the market expands, the more the supply chain will put down roots and grow here. North Carolina should also establish binding carbon limits, which will demonstrate the state's commitment to transitioning to clean energy and help the state secure not just manufacturing investments, but also offshore wind project investments, bringing in even more clean energy and economic development.
State leaders must strengthen efforts to leverage our competitive edge and establish North Carolina the east coast leader in offshore wind. Acting with urgency, North Carolina can seize the moment to claim billions for the state's economy while reaping the priceless benefits of a cleaner, healthier, more resilient energy system for years to come.
EDF Energy Exchange
Discussions
No discussions yet. Start a discussion below.
Get Published - Build a Following
The Energy Central Power Industry Network is based on one core idea - power industry professionals helping each other and advancing the industry by sharing and learning from each other.
If you have an experience or insight to share or have learned something from a conference or seminar, your peers and colleagues on Energy Central want to hear about it. It's also easy to share a link to an article you've liked or an industry resource that you think would be helpful.