This group brings together the best thinkers on energy and climate. Join us for smart, insightful posts and conversations about where the energy industry is and where it is going.
Post
News round-up, Friday, February 10, 2023 10 by GERMÁN & CO
image credit: Source: The Decoder
Quote of the day…
"We're analyzing them to learn more about the surveillance program," Secretary of State Antony J. Blinken said Wednesday. "We will pair that with what we learn from the balloon — what we learn from the balloon itself — with what we've gleaned based on our careful observation of the system when it was in our airspace, as the president directed his team to do."
  NYT
The AI opera "chasing waterfalls", which premiered at the Dresden Semperoper on 03 September, raises questions about human existence in our digital age dominated by powerful technologies, algorithms and machines. True to the signs of our times, hardly any enlightening answers are given. But the complexity of the ambitious performance is surprising.
  THE DECODER
"I am wicked and scary with claws and teeth," Vladimir Putin reportedly warned David Cameron when the then-British prime minister pressed him about the use of chemical weapons by Russia's ally in Syria, Bashar al-Assad, and discussed how far Russia was prepared to go.
  POLITICO EU
---
---
---
---
Artificial intelligence (AI) is the ability of a computer or a robot controlled by a computer to do tasks that are usually done by humans because they require human intelligence and discernment. Although there are no AIs that can perform the wide variety of tasks an ordinary human can do, some AIs can match humans in specific tasks.
---
The world's first AI opera was co-written by GPT-3 – review
  THE-DECODER.COM BY SARAH SCHMITT
  SEP 18, 2022
Sarah is a mathematician, programmer, and part-time philosopher. Her focus is on the ethical and societal future issues of Artificial Intelligence.
The AI opera "chasing waterfalls", which premiered at the Dresden Semperoper on 03 September, raises questions about human existence in our digital age dominated by powerful technologies, algorithms and machines. True to the signs of our times, hardly any enlightening answers are given. But the complexity of the ambitious performance is surprising.
What happens when the boundary between man and machine becomes increasingly blurred? To what extent do the virtual world and automated decision-making processes already intervene in our everyday lives? When are we human, when are we externally controlled robots?
The cross-media opera production, which was created with the participation of several artist collectives, opera singers, musicians from the Sächsische Staatskapelle Dresden, and IT experts, revolves around such questions. According to the organizers, it is the first time in the world that artificial intelligence has taken on a leading role, composing, writing lyrics, and singing in real-time.
I am me, am I not?
"Not convinced you are not a robot. Please try again" – these are the words with which the protagonist, Norwegian soprano Eir Inderhaug, is greeted by her computer at the beginning of the opera piece when she logs on in the morning.
When she succeeds in proving her human identity to the machine only after countless desperate attempts, it becomes clear: This is about much more than a mere opera experiment with artificial intelligence, but about the existential question of our being today, about who determines who we are.
The rest of the event will show how far the interplay between the analog and virtual worlds has advanced today, and how this opens up a whole spectrum of personal identities for the individual.
After all, our digital manifestations, our self-created digital twins, are often extreme images of ourselves: more perfect, happier, and more successful, but also more emotional, curious, addicted, and volatile.
In the play, they are embodied by the questioning child, the deceptive appearance, the longing for success, the gnawing doubt, and the promise of happiness, each of which surrounds and interacts with the protagonist as independent figures.
As another digital identity, the AI itself is integrated into the stage set in the form of an eight-meter-high kinetic light sculpture made of LED panels, creating a mysteriously sparkling aesthetic.
---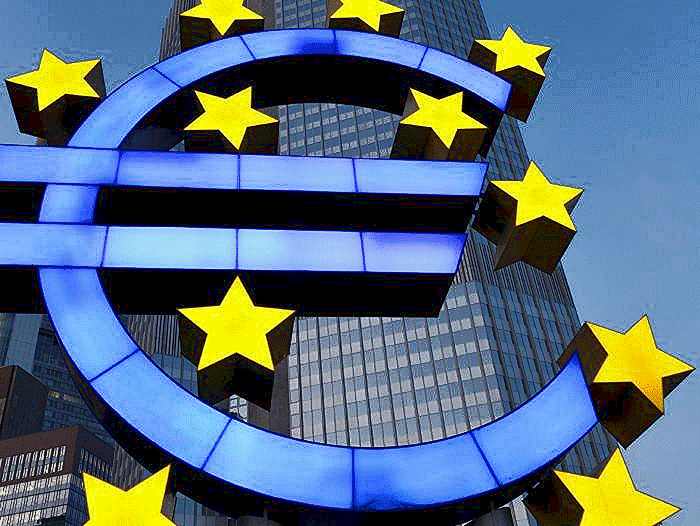 Gaps in the single market must be plugged
Slow progress toward fully integrated energy and telecoms sectors has left member countries unequally vulnerable.
The energy crisis and the pandemic have exposed the weakness of fragmentary management which hinders the development of the EU single market
  POLITICO EU BY ANTONIO MANGANELLI AND ANDREAS SCHWAB
  FEBRUARY 10, 2023
Antonio Manganelli is a professor Antitrust & Regulation at the LUMSA University of Rome. Andreas Schwab is a member of the European Parliament.
German Chancellor Olaf Scholz said in October that Europe's energy crisis can only be overcome through "solidarity." But as of late, this solidarity has been in short supply.
Member countries have lacked a unified response to soaring energy prices and runaway inflation, which has been exacerbated by Russian President Vladimir Putin's war on Ukraine. And despite the Chancellor's call for solidarity, a common strategy to address the energy crisis remains a long way off.
In particular, Germany's earlier decision to go it alone with a €200 billion gas price relief fund has sparked alarm in Brussels and other European capitals. And Berlin's protracted opposition to the cap on gas prices that many European Union countries supported meant that an eleven-hour summit in late October yielded only a blurry roadmap, rather than a decisive agreement on how to lower energy prices causing economic pain across the bloc. Finally, after long discussions, they were able to reach a political agreement on the price cap at the end of last year, which will be applied from next week, starting February 15.
Both the energy crisis and the pandemic preceding it have exposed the weakness of fragmentary management, which has hindered the development of the European single market — one of the bloc's greatest accomplishments. Indeed, they have illustrated how, even after 30 years, the single market has significant gaps that need to be plugged if the EU is to be crisis-proof.
Since Russia's annexation of Crimea in 2014, there have been several calls for greater integration of European electricity markets, but both practical and political obstacles have left Europe with disparate energy systems linked by insufficient interconnectors. Meanwhile many member countries' governments remain close to their state-owned energy companies and consider energy policy a matter of national security.
However, Putin's invasion has now shone a spotlight on the perils of such fragmentation, and the EU urgently needs both short-term measures to tackle the energy emergency — such as a financial instrument similar to the SURE plan that cushioned the pandemic's socioeconomic impact — as well as a Europe-wide buyers' network for natural gas and a deeper integration of the European energy market.
The EU began, in part, as an energy alliance. Yet, it has made meager progress toward an energy union, which would generate many benefits — from increased energy independence to lower prices. Thus, full harmonization of the energy sector should be a priority. And without a coordinated effort at the supranational level, the risks are clear.
The European People's Party group has, therefore, called for an integrated energy single market, as without it, there's distortion competition — with consumers and businesses in wealthier member countries relatively shielded and those left behind made vulnerable. This means they could be tempted to follow Hungary's example and sign their own agreements with Gazprom, thus rendering the EU's sanctions policy completely ineffective.
The dangers of the energy crisis risk other side-effects as well, including growing household energy poverty, the deindustrialization of entire sectors, and increasing asymmetry and fragmentation across the markets in Europe.
All this could trigger geopolitical tensions — but it could destabilize Europe's competitiveness too. And the experience of other critical European sectors — most notably telecoms — has amply shown how market fragmentation can damage economic competitiveness and resilience.
Other EU countries could be tempted to follow Hungary's example and sign their own agreements with Gazprom, rendering the EU's sanctions policy completely ineffective | Olga Maltseva/AFP via Getty Images
When it comes to telecoms, the EU has, rightly, made the deployment of next-generation technologies a key priority, as achieving Brussels' digitalization benchmarks could increase GDP per capita by over 7 percent across the EU. However, despite political will and public funding — on average, member countries have allocated 26.4 percent of their COVID-19 recovery funds toward accelerating the digital transition — the EU is still lagging dangerously behind faster-moving regions in Asia and North America.
The heart of the issue is the significant infrastructure investment required to achieve the EU's ambitious digital objectives for 2030, and to cope with exponentially increasing demand in network traffic as well. Due to the significant pandemic-era surge in data traffic Internal Market Commissioner Thierry Breton was already forced to ask Big Tech firms to reduce the quality of their audio-visual services, so as to avoid the collapse of European networks.
It's also quite clear by now that European telecom companies can't afford the investment needed to meet the digital transformation targets set by Brussels — which is why large public EU and national funds have been devoted to support the deployment of high-capacity networks in most member countries.
Next to public intervention, however, it's also necessary for each market player in the digital ecosystem play its role.
With this in mind, the Commission is soon opening a public consultation process, which will assess whether and how all the different market players contribute to the telecoms and digital infrastructure, in order to make coping with increasing user demand possible. This policy action should aim to shape an ecosystem where all play a proportionate and fair part in overcoming the infrastructure investment gap.
Furthermore, a point of particular concern is that European telecommunications companies are more financially strained than their overseas counterparts.
The core of the problem here is the fragmentation of the Continent's telecoms market. Indeed, while the U.S. has only a few operators covering the entire telecommunication market, the EU has several dozen. For example, in the mobile sector, seven out of the nine largest European markets have at least four network-based competitors at the national level.
This unsustainable level of fragmentation has put Europe at a considerable disadvantage and has has weakened EU companies' ability to invest. At €96.3 per capita, Europe's telecom capital expenditure is clearly lower than what Asian giants (€115.4 in South Korea) and U.S. companies (€191.9) invest.
Moreover, this fragmentation has left EU telecom players unable to rival global digital tech companies and impeded their investment due to very intense price competition. In this regard, both competition policy — namely merger control — and ex-ante regulation should adapt to the changed circumstances.
As a similar scenario now unfolds in the energy sector, slow progress toward a fully integrated energy market has left member countries unequally vulnerable. And if we don't seize the opportunity to plug the gaps in the single market, this disparity will only increase, the process of deindustrialization will accelerate and the EU will lag behind other major world economies.
---
Chinese Balloon Had Tools to Collect Electronic Communications, U.S. Says
China's surveillance balloons have flown over more than 40 countries and are directed by the Chinese military, the State Department said. The F.B.I. is studying debris.
  BY EDWARD WONG AND JULIAN E. BARNES
  FEB. 9, 2023
WASHINGTON — The Biden administration provided its most comprehensive description of the Chinese spy balloon that traversed the United States last week, saying on Thursday that the machine was part of a global surveillance fleet directed by China's military and was capable of collecting electronic communications.
The conclusions were outlined in a State Department document, which said the U.S. military had dispatched Cold War-era U-2 spy planes to track and study the balloon before a fighter jet shot it down over the Atlantic Ocean on Saturday.
China's spy balloons have flown over more than 40 countries across five continents, the Biden administration said, and appear to be made by one or more companies that officially sell products to the Chinese military. That finding underscores questions among U.S. officials over the ties between some civilian-run enterprises in China and the country's military, in what American officials call "military-civil fusion."
The U.S. surveillance planes took images of the balloon while it was still in the air. Its visible equipment, which included antennas, "was clearly for intelligence surveillance and inconsistent with the equipment on board weather balloons," the State Department said — a rebuttal to the Chinese government's assertion that the balloon was a civilian meteorological machine that had strayed off course.
The balloon episode has led to a surge in U.S.-China tensions at a time when the relationship is already at one of its lowest points in decades. Although top American officials say they intend to keep channels of communication with China open, the clashing narratives over the balloon are sowing more conflict. And the Biden administration has begun a campaign to inform countries around the world of the extent of China's spy balloon program and its violations of sovereignty, in the hope that other nations will push back against Chinese espionage activities.
Investigators from the Pentagon, F.B.I. and other agencies are examining the debris that the U.S. Navy has pulled from the shallow waters off the South Carolina coast. F.B.I. officials said Thursday that they were analyzing material from the balloon's body, wiring and small amounts of electronics found floating on the water, all from debris that was handed over starting Monday.
Investigators believe that the bulk of the electronics is scattered on the bottom of the ocean, F.B.I. officials said. The balloon was 200 feet tall and had a payload the size of a regional jet, U.S. officials said earlier.
Some officials said learning exactly what kinds of communications information the balloon could collect is a top priority. Officials have said they have not found any evidence that suggests the balloon could carry weaponry.
Investigators are also looking to see whether any of the balloon's equipment uses technology from American or other Western companies, U.S. officials said.
Any such discovery could spur the Biden administration to take harsher actions to ensure that companies do not export technology to China that could be used by the country's military and security agencies.
President Biden and his aides have already imposed broad limits on the sales of "foundational technologies" to China. Most notably, the U.S. government announced last October that it was barring American companies from selling advanced semiconductor chips and certain chip manufacturing technology to China. The new rules are also aimed at preventing foreign companies from doing the same.
The goal of the export controls is to cripple China's development of advanced technologies, particularly tools used by the Chinese military. Mr. Biden has stressed the importance of maintaining independent supply chains in critical sectors, a point that he highlighted in his State of the Union speech on Tuesday.
U.S. officials said they expect the recovered balloon parts will give them some insight into how Chinese engineers are putting together surveillance technology.
"We're analyzing them to learn more about the surveillance program," Secretary of State Antony J. Blinken said Wednesday. "We will pair that with what we learn from the balloon — what we learn from the balloon itself — with what we've gleaned based on our careful observation of the system when it was in our airspace, as the president directed his team to do."
The State Department said in its document that the U.S. government was confident that the company that made the balloon had direct commercial ties with the People's Liberation Army, the Chinese military, citing an official procurement portal for the army. The department did not name the company.
"The United States will also explore taking action against P.R.C. entities linked to the P.L.A. that supported the balloon's incursion into U.S. airspace," the State Department said, referring to the People's Republic of China. "We will also look at broader efforts to expose and address the P.R.C.'s larger surveillance activities that pose a threat to our national security, and to our allies and partners."
The department said the company advertises balloon products on its website and has posted videos from past flights that apparently went over U.S. airspace and that of other nations. The videos show balloons that have similar flight patterns as the surveillance balloons that the United States has been discussing this week, the agency said.
The State Department document said the downed balloon's array of antennas was "likely capable of collecting and geo-locating communications," while its solar panels were large enough to produce power to operate "multiple active intelligence collection sensors."
Intelligence agencies have concluded that the antennas were capable of locating communications devices, including mobile phones and radios, and collecting data from them, U.S. officials say. But they do not know exactly what kinds of devices were being targeted, two officials said.
Radio frequencies can be detected by orbital satellites. Mobile phone signals are harder to detect from space but reach as high as where the balloon was drifting, at 60,000 feet.
Intelligence agencies do not yet know, officials say, whether the balloon was supposed to fly over parts of the United States — including over nuclear weapons sites — or was blown off course or suffered mechanical failure.
Officials say they are confident that they prevented the balloon from collecting any sensitive data from U.S. nuclear sites and other military bases. The U.S. government also took steps to protect official communications, but officials said they were unsure what the balloon collected.
Wendy Sherman, the deputy secretary of state, told a Senate committee on Thursday that the spy balloon episode "put on full display what we've long recognized — the P.R.C. has become more repressive at home and more aggressive abroad."
The Pentagon has said that a second balloon drifting last week over Latin America was also conducting surveillance, though China asserts that was a civilian balloon used for test flights.
The presence of the balloon in the United States last week ignited a diplomatic crisis and prompted Mr. Blinken to cancel a weekend trip to Beijing, where he had been expected to meet President Xi Jinping of China. Mr. Blinken said the balloon had violated U.S. sovereignty and was "an irresponsible act" by China.
After a U.S. fighter jet shot down the balloon, the Chinese government said the United States had overreacted and violated international convention, and that China had "the right to respond further."
The Chinese government also said the balloon belonged to China and should not be kept by the United States.
The U.S. government says it has discovered instances of at least five Chinese spy balloons in American territory — three during the Trump administration and two during the Biden administration. The spy balloons observed during the Trump administration were initially classified as unidentified aerial phenomena, U.S. officials said. It was not until after 2020 that officials closely examined the balloon incidents under a broader review of aerial phenomena and determined that they were part of the Chinese global balloon surveillance effort.
The New York Times reported Saturday that a classified intelligence report given to Congress last month highlighted at least two instances of a foreign power using advanced technology for aerial surveillance over American military bases, one inside the continental United States and the other overseas. The research suggested China was the foreign power, U.S. officials said. The report also discussed surveillance balloons.
U.S. intelligence agencies have assessed that China's spy balloon program is part of a global surveillance effort designed to collect information on the military capabilities of countries around the world. With the flights, Chinese officials are trying to hone their ability to gather data about American military bases — in which it is most interested — as well as those of other nations in the event of a conflict or rising tensions, U.S. officials say. The program has operated out of multiple locations in China, they say.
China's National University of Defense Technology has a team of researchers studying advances in balloons. And as early as 2020, People's Liberation Army Daily, the main newspaper of the Chinese military, published an article describing how near space "has become a new battleground in modern warfare."
---
22 dead in Chile, as firefighters battle dozens of wildfires
  FEBRUARY 8, 2023 / 7:30 PM / AP
Chile extended an emergency declaration to another region on Saturday as firefighters continued to struggle to control dozens of raging wildfires. At least 22 people have died in connection to the fires, and 554 have been injured, including 16 in serious condition, according to Interior Minister Carolina Tohá. 
The death toll is likely to rise as Tohá said there are unconfirmed reports of at least 10 people missing.
The government declared a state of catastrophe Saturday on La Araucanía region, which is south of Ñuble and Biobío, two central-southern regions where the emergency declaration had already been issued, allowing for greater cooperation with the military.
The fires come at a time of record high temperatures.
Sixteen of the deaths took place in Biobío, five in La Araucanía, and one in Ñuble.
The deaths included a Bolivian pilot who died when a helicopter that was helping combat the flames crashed in La Araucanía. A Chilean mechanic also died in the crash.
Over the past week, fires have burned through an area equivalent to what is usually burned in an entire year, Tohá said in a news conference.
---
Can Putin win?
A Russian assault is expected in Donbas, but all will depend on whether Russia has fixed major flaws in logistics and coordination.
  POLITICO EU BY JAMIE DETTMER
  FEBRUARY 10, 2023
"I am wicked and scary with claws and teeth," Vladimir Putin reportedly warned David Cameron when the then-British prime minister pressed him about the use of chemical weapons by Russia's ally in Syria, Bashar al-Assad, and discussed how far Russia was prepared to go.
According to Cameron's top foreign policy adviser John Casson — cited in a BBC documentary — Putin went on to explain that to succeed in Syria, one would have to use barbaric methods, as the U.S. did in Abu Ghraib jail in Iraq. "I am an ex-KGB man," he expounded. 
The remarks were meant, apparently, half in jest but, as ever with Russia's leader, the menace was clear. 
And certainly, Putin has proven he is ready to deploy fear as a weapon in his attempt to subjugate a defiant Ukraine. His troops have targeted civilians and have resorted to torture and rape. But victory has eluded him.
Catalog of errors
From the start, the war was marked by misjudgments and erroneous calculations. Putin and his generals underestimated Ukrainian resistance, overrated the abilities of their own forces, and failed to foresee the scale of military and economic support Ukraine would receive from the United States and European nations.
Kyiv didn't fall in a matter of days — as planned by the Kremlin — and Putin's forces in the summer and autumn were pushed back, with Ukraine reclaiming by November more than half the territory the Russians captured in the first few weeks of the invasion. Russia has now been forced into a costly and protracted conventional war, one that's sparked rare dissent within the country's political-military establishment and led Kremlin infighting to spill into the open. 
The only victory Russian forces have recorded in months came in January when the Ukrainians withdrew from the salt-mining town of Soledar in the Donetsk region of eastern Ukraine. And the signs are that the Russians are on the brink of another win with Bakhmut, just six miles southwest of Soledar, which is likely to fall into their hands shortly.
But neither of these blood-drenched victories amounts to much more than a symbolic success despite the high casualties likely suffered by both sides. Tactically neither win is significant — and some Western officials privately say Ukraine's President Volodymyr Zelenskyy may have been better advised to have withdrawn earlier from Soledar and from Bakhmut now, in much the same way the Russians in November beat a retreat from their militarily hopeless position at Kherson.
For a real reversal of Russia's military fortunes Putin will be banking in the coming weeks on his forces, replenished by mobilized reservists and conscripts, pulling off a major new offensive. Ukrainian officials expect the offensive to come in earnest sooner than spring. Ukrainian Defense Minister Oleksii Reznikov warned in press conferences in the past few days that Russia may well have as many as 500,000 troops amassed in occupied Ukraine and along the borders in reserve ready for an attack. He says it may start in earnest around this month's first anniversary of the war on February 24.
Other Ukrainian officials think the offensive, when it comes, will be in March — but at least before the arrival of Leopard 2 and other Western main battle tanks and infantry fighting vehicles. Zelenskyy warned Ukrainians Saturday that the country is entering a "time when the occupier throws more and more of its forces to break our defenses."
All eyes on Donbas
The likely focus of the Russians will be on the Donbas region of the East. Andriy Chernyak, an official in Ukraine's military intelligence, told the Kyiv Post that Putin had ordered his armed forces to capture all of Donetsk and Luhansk by the end of March. "We've observed that the Russian occupation forces are redeploying additional assault groups, units, weapons and military equipment to the east," Chernyak said. "According to the military intelligence of Ukraine, Putin gave the order to seize all of the territories of Donetsk and Luhansk regions." 
Other Ukrainian officials and western military analysts suspect Russia might throw some wildcards to distract and confuse. They have their eyes on a feint coming from Belarus mimicking the northern thrust last February on Kyiv and west of the capital toward Vinnytsia. But Ukrainian defense officials estimate there are only 12,000 Russian soldiers in Belarus currently, ostensibly holding joint training exercises with the Belarusian military, hardly enough to mount a diversion.
"A repeat assault on Kyiv makes little sense," Michael Kofman, an American expert on the Russian Armed Forces and a fellow of the Center for a New American Security, a Washington-based think tank. "An operation to sever supply lines in the west, or to seize the nuclear powerplant by Rivne, may be more feasible, but this would require a much larger force than what Russia currently has deployed in Belarus," he said in an analysis.
But exactly where Russia's main thrusts will come along the 600-kilometer-long front line in Ukraine's Donbas region is still unclear. Western military analysts don't expect Russia to mount a push along the whole snaking front — more likely launching a two or three-pronged assault focusing on some key villages and towns in southern Donetsk, on Kreminna and Lyman in Luhansk, and in the south in Zaporizhzhia, where there have been reports of increased buildup of troops and equipment across the border in Russia.
In the Luhansk region, Russian forces have been removing residents near the Russian-held parts of the front line. And the region's governor, Serhiy Haidai, believes the expulsions are aimed at clearing out possible Ukrainian spies and locals spotting for the Ukrainian artillery. "There is an active transfer of (Russian troops) to the region and they are definitely preparing for something on the eastern front," Haidai told reporters.
Reznikov has said he expects the Russian offensive will come from the east and the south simultaneously — from Zaporizhzhia in the south and in Donetsk and Luhansk. In the run-up to the main offensives, Russian forces have been testing five points along the front, according to Ukraine's General Staff in a press briefing Tuesday. They said Russian troops have been regrouping on different parts of the front line and conducting attacks near Kupiansk in the Kharkiv region and Lyman, Bakhmut, Avdiivka, and Novopavlivka in eastern Donetsk.
Combined arms warfare
Breakthroughs, however, will likely elude the Russians if they can't correct two major failings that have dogged their military operations so far — poor logistics and a failure to coordinate infantry, armor, artillery and air support to achieve mutually complementary effects, otherwise known as combined arms warfare.
When announcing the appointment in January of General Valery Gerasimov — the former chief of the defense staff — as the overall commander of Russian forces in Ukraine, Russia's defense ministry highlighted "the need to organize closer interaction between the types and arms of the troops," in other words to improve combined arms warfare.
Kofman assesses that Russia's logistics problems may have largely been overcome. "There's been a fair amount of reorganization in Russian logistics, and adaptation. I think the conversation on Russian logistical problems in general suffers from too much anecdotalism and received wisdom," he said.
Failing that, much will depend for Russia on how much Gerasimov has managed to train his replenished forces in combined arms warfare and on that there are huge doubts he had enough time. Kofman believes Ukrainian forces "would be better served absorbing the Russian attack and exhausting the Russian offensive potential, then taking the initiative later this spring. Having expended ammunition, better troops, and equipment it could leave Russian defense overall weaker." He suspects the offensive "may prove underwhelming."
Pro-war Russian military bloggers agree. They have been clamoring for another mobilization, saying it will be necessary to power the breakouts needed to reverse Russia's military fortunes. Former Russian intelligence officer and paramilitary commander Igor Girkin, who played a key role in Crimea's annexation and later in the Donbas, has argued waves of call-ups will be needed to overcome Ukraine's defenses by sheer numbers.
And Western military analysts suspect that Ukraine and Russia are currently fielding about the same number of combat soldiers. This means General Gerasimov will need many more if he's to achieve the three-to-one ratio military doctrines suggest necessary for an attacking force to succeed. 
Ukrainian officials think Russia's offensive will be in March, before the arrival of Leopard 2 and other Western tanks | Sascha Schuermann/Getty Images
But others fear that Russia has sufficient forces, if they are concentrated, to make some "shock gains." Richard Kemp, a former British army infantry commander, is predicting "significant Russian gains in the coming weeks. We need to be realistic about how bad things could be — otherwise the shock risks dislodging Western resolve," he wrote. The fear being that if the Russians can make significant territorial gains in the Donbas, then it is more likely pressure from some Western allies will grow for negotiations.
But Gerasimov's manpower deficiencies have prompted other analysts to say that if Western resolve holds, Putin's own caution will hamper Russia's chances to win the war. 
"Putin's hesitant wartime decision-making demonstrates his desire to avoid risky decisions that could threaten his rule or international escalation — despite the fact his maximalist and unrealistic objective, the full conquest of Ukraine, likely requires the assumption of further risk to have any hope of success," said the Institute for the Study of War in an analysis this week. 
Wicked and scary Putin may be but, as far as ISW sees it, he "has remained reluctant to order the difficult changes to the Russian military and society that are likely necessary to salvage his war."
---
Nicaragua Frees Hundreds of Political Prisoners to the United States
The authoritarian government of Daniel Ortega handed over 222 prisoners as a way to signal a desire to restart relations with the United States, according to officials.
Riot police officers outside the house of the opposition presidential candidate Cristiana Chamorro Barrios in 2021, after she was arrested. Ms. Chamorro was among those released on Thursday and who are flying to Washington. Credit...Inti Ocon for The New York Times
  NYT BY MARIA ABI-HABIB
  FEB. 9, 2023
Nicaragua released 222 political prisoners early Thursday, including an American citizen, in a deal negotiated with Washington that marks one of the biggest prisoner releases ever involving the United States, according to senior Biden administration officials.
The Nicaraguan government, which sought nothing in return, agreed to release the prisoners to the United States as a way to signal a desire to restart relations with the country, the officials said.
The Biden administration has imposed sanctions on the government and family of President Daniel Ortega in recent years, as the country has slid into autocratic rule and targeted opponents in civil society, the church and the news media.
Despite the positive action from the Nicaraguan government, officials in Washington say they remain wary since it is unclear whether the Ortega family is willing to loosen its grip on power, permit political dissent and hold free and fair elections.
Those released in Nicaragua included political opposition members, business figures, student activists and journalists. Once in the United States, they will be given humanitarian parole for a period of two years, a process that allows foreigners who do not have a visa or may not be eligible for one to enter the country and apply for asylum. Two other political prisoners declined offers of refuge in the United States.
The prisoner release "marks a constructive step toward addressing human rights abuses in the country and opens the door to further dialogue," Secretary of State Antony J. Blinken said in a statement.
Clutching what few belongings they had in plastic bags, many looking frail, the freed detainees boarded the flight from Managua to Washington, before it took off at about 7:45 a.m. E.S.T., officials said. It landed about four hours later.
The flight was chartered by the U.S. government and as it circled the sky above Washington some of the freed prisoners began to sing, tears in their eyes, according to officials.
The American government planned to provide medical and legal assistance to the former prisoners, according to U.S. officials, before allowing them to reunite with their families.
Friends and relatives of the prisoners waited at an arrivals section of Dulles International Airport. Some waved Nicaraguan flags while singing the national anthem. One person held up a painting of Jesus Christ. A person in the crowd read the names of those who had been freed as others chanted, "libertad," meaning freedom.
In a Thursday evening speech, Mr. Ortega confirmed the prisoners' release — calling them agents of Washington — and said his government did not ask for anything in return.
"We do not want any trace of those who are mercenaries to remain here in our country," he said.
Biden administration officials said that while most of the sanctions against the Ortega family and the Nicaraguan government will continue, penalties specifically tied to the jailing of political prisoners may be eased.
Many of those released had been arrested over the last few years for their political dissent against the Ortega family, with many sentenced to prison or house arrest in what critics and family members called sham trials.
Some of them experienced horrific treatment inside Nicaraguan detention centers, many family members said, and were denied treatment for longstanding medical conditions or given little to eat. At least one of them died in captivity.
One of those traveling to the United States was Cristiana Chamorro Barrios, a journalist who was a leading contender in Nicaragua's presidential elections held in 2021.
Just months before the elections, Ms. Chamorro was disqualified as a candidate. Government forces then raided her home and detained her minutes before she was scheduled to give a news conference to speak about her disqualification and criticize the government's interference in the polls.
For Carlos Fernando Chamorro Barrios, the news could not have been more of a surprise. Beside his sister, Cristiana, his brother, Pedro Joaquín, was also freed on Thursday. Both had been jailed for their opposition to the Ortega family and Mr. Chamorro had expected to possibly never see them again.
"Today a long day of torture and cruelty against the best sons of Nicaragua has ended," said Mr. Chamorro, who fled shortly after his brother and sister were imprisoned in 2021. This "is the first step toward freedom for all of Nicaragua,'' he added. "All prisoners of conscience are innocent. They were convicted in spurious trials for fabricated crimes and have now been banished."
The country's National Assembly on Thursday passed a measure to change the constitution in order to strip the freed prisoners of their nationality, according to local media reports.
While officials in Washington were upbeat about Thursday's developments, they said they would continue to apply pressure to the Ortega administration. The Biden administration does not believe that "the nature of the government" has changed, one official said.
In a sign that the Ortega family may not be willing to engage in a wider political opening, two drivers from La Prensa, Nicaragua's leading newspaper, were sentenced Wednesday to 10 years in prison for undermining "national integrity."
The prisoner release will likely revive a long standing debate about whether sanctions work in Washington's favor. In countries less reliant on the United States and farther away, like North Korea or Iraq under Saddam Hussein, sanctions have had little impact.
But in countries more directly in Washington's orbit, like Nicaragua, Thursday's events may bolster the argument that sanctions are effective. Although the Ortega family has shored up its ties to China, Russia and Cuba in recent years, the United States is still by far Nicaragua's top trading partner.
"There are a limited number of places in the world where the U.S. has real leverage and it seems like Nicaragua may be one of them," said Dan Restrepo, a former national security adviser for Latin America under President Barack Obama.

"But Nicaragua remains a terrible place for Nicaraguans, and a lot more has to change. We will have to wait and see if it will," he added.
Sanctions have hit the Ortega family and its inner circle hard in recent years, targeting the economy and top generals and several of the president's children. The sanctions have also stretched the government's ability to pay off pro-Ortega paramilitaries or expand the police force to manage dissent.
Last year Laureano Ortega, likely the heir to his father, approached Washington seeking sanctions relief in exchange for the release of political prisoners.
Mr. Ortega, the president of Nicaragua, is a former Marxist guerrilla leader who rose to power after helping overthrow another notorious Nicaraguan dictator, Anastasio Somoza, in 1979.
He then spent years in political opposition until winning elections in 2006 and began to steadily consolidate his family's control. In 2017, Mr. Ortega appointed his wife as vice president, while his children began taking larger roles in business and politics.
Since then, the government has shut down independent media outlets and closed more than 3,000 nongovernmental organizations, while also banning church processions for fear that they could break out into protests.
While relatives of the political prisoners who were brought to the United States were overjoyed by their release, they said more needs to be done.
On Thursday, Ariana Gutierrez Pinto, 28, was waiting at Dulles airport for her mother, Evelyn, a human-rights activist who had been imprisoned for more than a year.
"I'm extremely excited. I cannot wait to hug her," Ms. Pinto said. "But at the same time, it's not fair for them to just have thrown them out of their own country."
German Toro Ghio
Discussions
No discussions yet. Start a discussion below.
Get Published - Build a Following
The Energy Central Power Industry Network® is based on one core idea - power industry professionals helping each other and advancing the industry by sharing and learning from each other.
If you have an experience or insight to share or have learned something from a conference or seminar, your peers and colleagues on Energy Central want to hear about it. It's also easy to share a link to an article you've liked or an industry resource that you think would be helpful.