Post
To Keep Lights on in L.A., California's Aliso Canyon Action Plan Must Fix Energy Markets, Maximize Smart Energy Solutions
Apr 6, 2016 9:00 am GMT

302 views
By Tim O'Connor and Lauren Navarro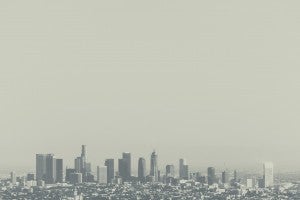 Ongoing fallout from the catastrophic failure at the Southern California Gas Company's Aliso Canyon storage facility is exposing a critical weakness in the state's energy system. Overdependence on natural gas – and on one provider of that gas – means we don't have the flexibility we need to cope if things go wrong. And now that they have gone wrong, a group of state agencies says the region could be facing power shortages this summer and winter as a result.
A new report released today by the California Energy Commission (CEC), California Public Utilities Commission (CPUC), California Independent System Operator (CAISO,) the Los Angeles Department of Water and Power (LADWP) and Southern California Gas (SoCalGas) describes the problem. While a separate report released by CEC, CPUC, CAISO and LADWP, begins to lay out the short-term response plan. (Some of the efforts already under way are documented here, here, and here).
To minimize these risks now and avoid them in the future, officials need to diversify California's electricity portfolio, end the SoCalGas monopoly, and free up utility markets to deliver a better mix of assets – gas, renewables, distributed generation, and energy efficiency – to help keep supply and demand in balance on the grid, and make sure the system stays up and running.
A symptom of a larger problem
Sadly, this situation shouldn't come as a surprise. We've come up against the limits of the supply system even before the Aliso disaster. The better news, such as it is, is that state officials have already put some good tools in place that will help utility operators keep the lights on during peak demand times this summer. But if the agencies today are right, it's going to be a nail-biter.
Right now, Southern California depends on a single fuel, natural gas, for the bulk of the region's electricity. And because utilities depend on quick-firing gas power plants to handle shifting loads, gas is even more essential when it comes to balancing peak demand. In fact, California has continued to approve more natural gas, locking in an even greater reliance, even though more diversified sources are available that are cheaper and less polluting.
Diversifying the energy mix for more resilience
The problem is, the utility market as its currently designed doesn't make it easy for these other sources to compete, and the system doesn't fully recognize – or reward – the value that diversified assets bring in terms of increased reliability. For example, fast-acting demand response – which incentivize customers to reduce their load at peak times – and electric energy storage don't receive unbundled payments associated with the added resilience and other advantages they offer.
Maintaining a stable and reliable electricity system will require short-term actions by regulators and utilities, including:
Moving forward, however, these solutions alone aren't nearly enough. Over the next few years, we need to create more competition among energy sources, and give consumers more and better access to energy choices. Measures like these will spur more alternatives that improve reliability, reduce pollution, and meet electricity demand at lower cost.
The bottom line is, our best guard against risk is a diversified portfolio of energy options, and we shouldn't sell ourselves short. The potential for clean energy solutions in California can transform the state's power system, and we can, and should, leverage our abundant clean renewable resources to make reliability issues a thing of the past.
Thank EDF for the Post!
Energy Central contributors share their experience and insights for the benefit of other Members (like you). Please show them your appreciation by leaving a comment, 'liking' this post, or following this Member.