Japan has restarted five nuclear power reactors in 2018
Energy Information Administration - EIA - Official Energy Statistics from the U.S. Government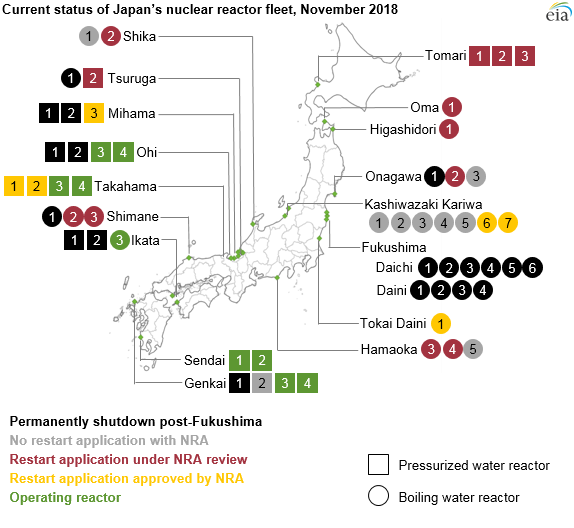 Japan restarted 5 nuclear reactors in 2018, with the latest being a 890 MW reactor at the end of October.
 After the Fukushima accident, Japan's entire nuclear fleet was suspended (resulting in greater dependence on LNG, oil, and coal imports due to Japan's lack of natural energy resouces), but the long-term goal is for nuclear share of generation to reach 20-22% by 2030.
Thank Matt for the Post!
Energy Central contributors share their experience and insights for the benefit of other Members (like you). Please show them your appreciation by leaving a comment, 'liking' this post, or following this Member.