Ireland Speeds Up Seven Offshore Wind Projects
The Irish government has designated seven offshore wind projects as relevant, meaning they will be fast-tracked through the new marine planning regime.
Source:
www.offshorewind.biz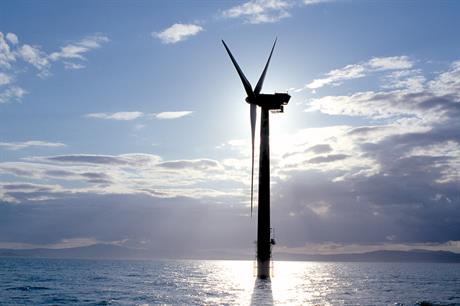 Ireland has done a great job with onshore wind and reached 32.5% of the power mix with wind in 2019.    
IWEA chief executive David Connolly said: "Wind energy in Ireland is going from strength to strength. Every year we are cutting more CO2 emissions, reducing Ireland's dependency on imported fossil fuels and driving down the wholesale price of electricity.

"The two dozen new wind farms we connected last year will enable us to build on our success in 2019 and we have already set new records for the amount of wind energy on the system in the first two months of 2020."
However, Ireland also has great offshore wind resources and needs to expand these to keep rapidly upping wind share.
To remind, the Government's Climate Action Plan commits to having at least 3.5 GW of offshore wind in Ireland in the next ten years, which will help renewables account for 70% of electricity generation by 2030.
Thank Joe for the Post!
Energy Central contributors share their experience and insights for the benefit of other Members (like you). Please show them your appreciation by leaving a comment, 'liking' this post, or following this Member.