This group brings together the best thinkers on energy and climate. Join us for smart, insightful posts and conversations about where the energy industry is and where it is going.
Shared Link
Hydrogen-powered train makes UK maiden journey
Interesting to see this! I'm not 100% convinced that rail is the right application for Hydrogen - but I suppose time will tell. We also need to crack the carbon intensity of the supply side. Hydrogen is still mostly incredibly carbon intensive so there is a long way to go.
Hydrogen-powered train makes UK maiden journey
The Hydroflex made a 25-mile round-trip in Warwickshire, reaching speeds of up to 50 mph.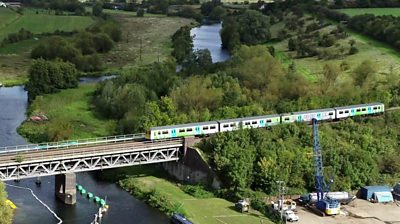 Discussions
Get Published - Build a Following
The Energy Central Power Industry Network is based on one core idea - power industry professionals helping each other and advancing the industry by sharing and learning from each other.
If you have an experience or insight to share or have learned something from a conference or seminar, your peers and colleagues on Energy Central want to hear about it. It's also easy to share a link to an article you've liked or an industry resource that you think would be helpful.