Hydrogen-powered train makes UK maiden journey
The Hydroflex made a 25-mile round-trip in Warwickshire, reaching speeds of up to 50 mph.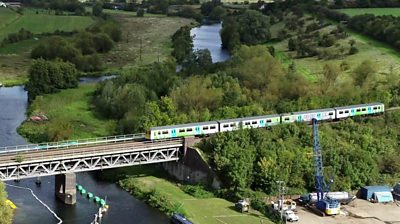 Interesting to see this! I'm not 100% convinced that rail is the right application for Hydrogen - but I suppose time will tell. We also need to crack the carbon intensity of the supply side. Hydrogen is still mostly incredibly carbon intensive so there is a long way to go.
Thank John for the Post!
Energy Central contributors share their experience and insights for the benefit of other Members (like you). Please show them your appreciation by leaving a comment, 'liking' this post, or following this Member.