This group brings together the best thinkers on energy and climate. Join us for smart, insightful posts and conversations about where the energy industry is and where it is going.
Shared Link
How to scale up carbon capture and storage
CARBON CLUSTERS LINKED TO STORAGE (CCLSTR) - CLUSTER HUBS : MAKES SUCCESSFUL BUSINESS MODEL 
Renewables alone are not enough, to combat climate change; need CCS with new innovative business models. CCS projects span beyond oil & gas value chain to other energy intensive industry (power, steel, cement, fertilizers etc.)

𝗦𝗨𝗠𝗠𝗔𝗥𝗬 & 𝗜𝗡𝗦𝗜𝗚𝗛𝗧𝗦
Need to think beyond renewables; i.e. carbon avoidance and carbon removal. That means accelerating and upscaling of carbon capture and storage, starting now.
𝘿𝙍𝘼𝙒𝘽𝘼𝘾𝙆𝙎 𝙊𝙁 𝙀𝙓𝙄𝙎𝙏𝙄𝙉𝙂 𝘽𝙐𝙎𝙄𝙉𝙀𝙎𝙎 𝙈𝙊𝘿𝙀𝙇𝙎
Focus to date is on Regulations & Technology, but not on scaling up CCS or its business models:

1-CCS is across industries ( Capture, Transport & Storage), requires community solution by "economies of scale."

2-CCUS is Not "economies of scope," i.e. focus only on a speciality (ex: capture), which is the current industry trend & focus.

𝙋𝘼𝙏𝙃 𝙏𝙊 𝙎𝙐𝘾𝘾𝙀𝙎𝙎 - 𝙉𝙀𝙒 𝘽𝙐𝙎𝙄𝙉𝙀𝙎𝙎 𝙈𝙊𝘿𝙀𝙇𝙎
1-Move to BASIN-WIDE solutions; sources & sinks (CCLSTR)
Plants & processes can be pooled: - refineries, petrochemical, gas processing, LNG, power and metals refineries & smelters.
The CO2 is transported en masse to geological storage sites (depleted oil or saline aquifers).
Existing pipeline infrastructure connecting the point source to storage.
2-CCSLSTR can play a vital role in economies of scale
3-CCS LSTR/Hubs is a 3-step approach:
    i) Basic Data: Science Driven - Technical & Data driven & skills 
    ii) Venture Shaping: Business Driven/Skill - Multiple Interfaces/coordination (complexity)
    iii) Asset Development: Engineering & project management Driven/ Skills
𝗕𝗢𝗧𝗧𝗢𝗠𝗟𝗜𝗡𝗘 
Basin-wide carbon capture is the quintessential complex venture problem.
Data to screen CCLSTR opportunities gives parties common ground to advance basin-wide CCS. 
Stakeholders can use the data on specific clusters and specific assets,
Calculate their emissions & map them to specific storage sites and right geological properties.
How to scale up carbon capture and storage
Industrialising a nascent technology that's critical for net zero targets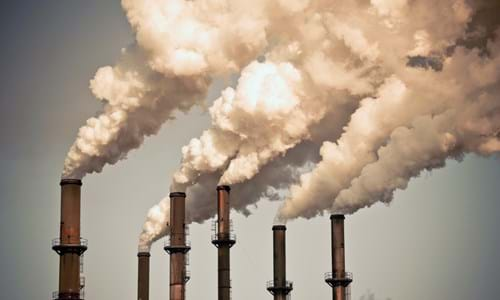 Discussions
No discussions yet. Start a discussion below.
Get Published - Build a Following
The Energy Central Power Industry Network is based on one core idea - power industry professionals helping each other and advancing the industry by sharing and learning from each other.
If you have an experience or insight to share or have learned something from a conference or seminar, your peers and colleagues on Energy Central want to hear about it. It's also easy to share a link to an article you've liked or an industry resource that you think would be helpful.