This group brings together the best thinkers on energy and climate. Join us for smart, insightful posts and conversations about where the energy industry is and where it is going.
Shared Link
Harvesting Hydrogen from Seawater Would Give Us an Abundant Sustainable Energy Option
A nanoporous film made from iron with phosphor dual-doped nickel selenide in initial testing has demonstrated stability and long-duration capability in filtering hydrogen from seawater. In a July announcement from the University of Central Florida, Yang Yang, Associate Professor in the NanoScience Technology Center states, "This development will open a new window for efficiently producing clean hydrogen fuel from seawater." He continues, "The seawater electrolysis performance achieved by the dual-doped film far surpasses those of the most recently reported, state-of-the-art electrolysis catalysts and meets the demanding requirements needed for practical application." In a 200-hour test of the film, it demonstrated the ability to continuously produce hydrogen from seawater. The film is inexpensive to produce and can be scaled for industrial applications. The implications of a zero-emission green hydrogen from seawater for the energy industry, transportation, and home and industrial use could be enormous  
Harvesting Hydrogen from Seawater Would Give Us an Abundant Sustainable Energy Option
U. of Central Florida research creates new film material that filters out hydrogen from seawater poured through it. Could be a gamechanger.
Source:
www.21stcentech.com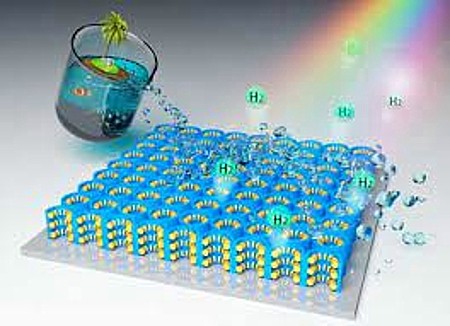 Discussions
No discussions yet. Start a discussion below.
Get Published - Build a Following
The Energy Central Power Industry Network is based on one core idea - power industry professionals helping each other and advancing the industry by sharing and learning from each other.
If you have an experience or insight to share or have learned something from a conference or seminar, your peers and colleagues on Energy Central want to hear about it. It's also easy to share a link to an article you've liked or an industry resource that you think would be helpful.