This group brings together the best thinkers on energy and climate. Join us for smart, insightful posts and conversations about where the energy industry is and where it is going.
Shared Link
Floating Solar Farms Join Other Novel Over-Water Ways to Get to Net Zero
Solar farms provide utilities with unique solutions to solve their goals of lowering the carbon footprint of the energy they deliver. But solar power is challenged by the need to be in sunlight. Not all locations provide enough hours of direct sunlight every day. Many rooftops aren't designed to take solar panels. But one of the biggest challenges is that large arrays of solar panels, called solar farms, can take up a lot of space tying up hectares of land that can be used for alternative purposes such as growing crops. As a result, an emerging alternative implementation of the technology is focused on building solar farms over water rather than land. 
Floating Solar Farms Join Other Novel Over-Water Ways to Get to Net Zero
Large solar arrays on land take up space that can be used to grow food. Solar arrays over the water provide significant advantages.
Source:
www.21stcentech.com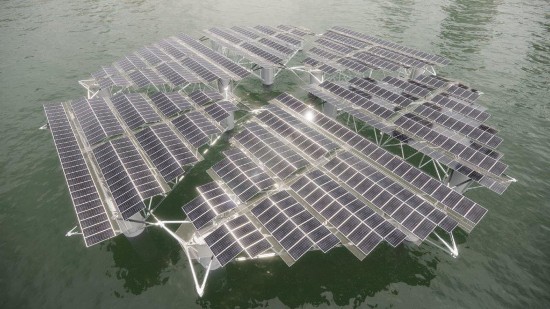 Discussions
No discussions yet. Start a discussion below.
Get Published - Build a Following
The Energy Central Power Industry Network is based on one core idea - power industry professionals helping each other and advancing the industry by sharing and learning from each other.
If you have an experience or insight to share or have learned something from a conference or seminar, your peers and colleagues on Energy Central want to hear about it. It's also easy to share a link to an article you've liked or an industry resource that you think would be helpful.