This group brings together the best thinkers on energy and climate. Join us for smart, insightful posts and conversations about where the energy industry is and where it is going.
Post
As ESG Goes Mainstream, Methane Disclosure Divide Looms Large on Investor Agenda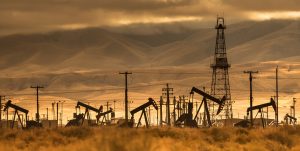 The demand for corporate transparency is here to stay. Just last year, 390 investors representing more than $22 trillion in assets signed a letter in support of the Task Force on Climate-Related Financial Disclosures, advocating for a unified set of recommendations for corporate climate disclosure. So as financial markets increasingly recognize Environmental, Social, and Governance (ESG) risks, and increasingly embrace ESG strategies, oil and gas companies failing to report on environmental risks, like methane emissions, will be at a disadvantage.
Yet despite the reputational and financial risks posed by methane emissions in the oil and gas sector, over 40 percent of oil and gas companies analyzed in a new EDF report fail to report even basic information on methane management. The report finds that the quality and quantity of methane risk management reporting has increased amongst nearly 60 percent of companies analyzed. But the overall improvement has not been enough.
The report also finds a link between investor engagement on methane and a company's subsequent reporting, and suggests that the companies failing to provide any methane information should expect increasing pressure and engagement from investors as demand for material ESG information continues to rise.
The methane roadblock
This lack of information puts both investors and the environment at a disadvantage too. Oil and gas companies leak and vent an estimated $30 billion of methane each year, causing the annual release of more than 9 million metric tons of methane, the main component of natural gas and a climate super-pollutant that is 84 times more potent than carbon dioxide over a 20-year period when released to the atmosphere.
In a capital and carbon-constrained world, the long-term viability of natural gas in part depends on its ability to play the role of the cleaner fossil fuel of the future. This assumption, coupled with low natural gas prices, has been a key driver of increased natural gas consumption. However, minimizing methane leaks is essential to ensuring natural gas provides climate and public health benefits going forward.
Measuring the disclosure divide
EDF's new report, The Disclosure Divide, assesses how company reporting on methane emissions has changed since 2015, when EDF first examined methane disclosure risks in the 2015 Rising Risk report.
Although the percentage of companies reporting remained relatively unchanged, leading companies have stepped forward by providing more narrative information to their stakeholders on company strategy and progress in managing methane emissions, raising the bar for what stakeholders can expect from company methane management and reporting.
The report details company-specific examples: XTO's personnel training initiative focusing on methane mitigation, Cimarex Energy's equipment retrofit efforts, and Noble Energy's collaborative efforts with the Colorado state government to develop effective regulations.
Investor engagement in action
Investor engagement on climate reporting, and on oil and gas methane emissions more specifically, has grown substantially since 2015. In the U.S., investor networks like Ceres and the Interfaith Center on Corporate Responsibility (ICCR) have all made methane risk an engagement priority the last few years. Internationally, methane is now the singular focus of a United Nations-supported Principles for Responsible Investment (PRI) initiative involving 36 investors from 11 different countries, representing $4.2 trillion assets under management.
It follows that our report finds investor engagement has sparked new and improved reporters.
Seven new companies reported methane information in 2017 that had previously been silent on the topic in 2015. Notably, five of those seven new companies received shareholder resolutions calling for greater methane disclosure between 2015 and 2017. Given the success, it is not surprising that another round of methane resolutions have been filed for 2018 on companies like Chevron and Range Resources.
Similarly, splitting the oil and gas industry by sector illustrates the relationship shareholder engagement can have on the disclosure divide. The new report finds 75 percent of upstream companies report on methane, while only 29 percent of midstream companies do. The upstream sector has also been a greater target for methane disclosure than the midstream sector. Over 35 methane-specific resolutions have been filed since 2015, only four have targeted midstream companies.
It took years for companies to begin reporting on carbon emissions, yet the above shows what constructive conversations between companies and investors have accomplished for methane reporting in just a few years. Investor engagement works, and oil and gas companies should only expect investor pressure to keep rising given the growing disconnect between what climate information investors want and what many in the oil and gas industry still do not provide.
By Kate Gaumond and Sean Wright
EDF Energy Exchange
Discussions
No discussions yet. Start a discussion below.
Get Published - Build a Following
The Energy Central Power Industry Network® is based on one core idea - power industry professionals helping each other and advancing the industry by sharing and learning from each other.
If you have an experience or insight to share or have learned something from a conference or seminar, your peers and colleagues on Energy Central want to hear about it. It's also easy to share a link to an article you've liked or an industry resource that you think would be helpful.