This group brings together the best thinkers on energy and climate. Join us for smart, insightful posts and conversations about where the energy industry is and where it is going.
Post
Energy Efficiency Tax Credits Are Back Just in Time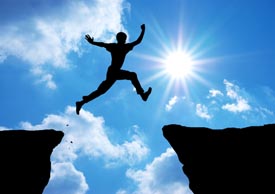 Just in time for tax season, Congress has given American homeowners and businesses a chance to keep a little more of their hard-earned money. Late on January 1, 2013, the "fiscal cliff showdown" ended with the House passing a bill to avert income tax increases for Americans and large cuts in spending for government programs. What many might not have noticed is that the bill, titled the American Taxpayer Relief Act of 2012, includes extensions for energy efficiency tax incentives that had expired at the end of 2011.
The bill extends tax credits for energy efficiency upgrades to existing homes, including purchases made in 2012 and 2013. These residential tax credits cover up to 10% of the cost for energy-efficient new central air conditioners, heat pumps, water heaters, windows, insulation, ENERGY STAR metal roofs, and other products. These credits are available for products and upgrades that meet minimum efficiency levels. The credit is capped at $50–500 depending on the type of equipment installed.
Businesses also benefit from this tax extension. Home builders who construct new energy-efficient homes and appliance manufacturers who increase production of very efficient refrigerators, clothes washers, and dishwashers can earn tax credits. The Tax Incentives Assistance Project (TIAP) website has more information on how to qualify for each of these credits.
There were also a few changes to the tax credits. For new homes, the baseline was revised to the 2006 International Energy Conservation Code, instead of the 2003 Code, which increases the energy savings per home by a modest amount. For dishwashers and clothes washers, the least stringent efficiency tiers were dropped—only higher efficiency equipment is eligible.
Tax season is looming and these extended tax incentives will provide some relief to consumers and businesses that invested in efficiency improvements in 2012 and plan to invest in 2013.
Beyond 2013, the outlook is unclear but at a recent Senate Finance Committee hearing on energy efficiency tax incentives, multiple Senators expressed support for continuing some type of incentives. They stipulated that qualification levels should be regularly revised so that only the most efficient products are eligible for credit. If the incentives are renewed for 2014 and beyond, we expect many of the qualification levels to increase. As ACEEE Executive Director Steve Nadel testified during this hearing, future credit extensions will help advance long-term energy savings and give some assistance to businesses and consumers, all while minimizing the cost to government. 
Rachel Young
Discussions
No discussions yet. Start a discussion below.
Get Published - Build a Following
The Energy Central Power Industry Network® is based on one core idea - power industry professionals helping each other and advancing the industry by sharing and learning from each other.
If you have an experience or insight to share or have learned something from a conference or seminar, your peers and colleagues on Energy Central want to hear about it. It's also easy to share a link to an article you've liked or an industry resource that you think would be helpful.