This group brings together the best thinkers on energy and climate. Join us for smart, insightful posts and conversations about where the energy industry is and where it is going.
Shared Link
Conservation of Energy Should Be at Front and Centre in Combatting Climate Change
Consumption of energy is an unequal game. North America, Asia, and Europe are disproportionately energy hogs. They consume most of the fossil fuels burned which is the cause of anthropogenic climate change. Our North American and European homes need to be heated in the winter and chilled in the summer. And then there are the technological gadgets that fill our homes and have us consuming more energy than all of Africa, South America, and Oceania combined.
That's why energy conservation leading to reduced consumption and lower emissions is an important weapon in our arsenal to combat climate change. This means we need to look at the contributing factors to our energy-hog lifestyle. It means changing our behaviour.
Making lifestyle changes is easier if one can see the goal ahead. The problem with climate change is we likely cannot or will not see the results of our behavioural changes during our lifetimes. As a result, we walk slowly towards the change we need to make rather than run to embrace it.
Conservation of Energy Should Be at Front and Centre in Combatting Climate Change
In North America, the majority of urban buildings pre-date the 1970s and were not built to conserve the energy we use to support internal environments. If we were to implement energy conservation policies with funding it could reduce energy demand which is growing globally at the rate of 2% annually and will double the amount consumed in 2007 by 2040. Less energy burned means fewer global emissions and will help mitigate climate change.
Source:
www.21stcentech.com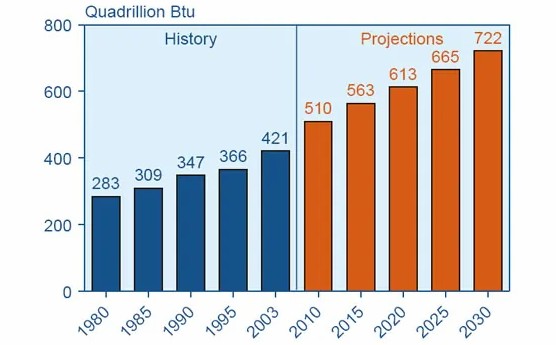 Discussions
Get Published - Build a Following
The Energy Central Power Industry Network is based on one core idea - power industry professionals helping each other and advancing the industry by sharing and learning from each other.
If you have an experience or insight to share or have learned something from a conference or seminar, your peers and colleagues on Energy Central want to hear about it. It's also easy to share a link to an article you've liked or an industry resource that you think would be helpful.