This group brings together the best thinkers on energy and climate. Join us for smart, insightful posts and conversations about where the energy industry is and where it is going.
Shared Link
Climate Change Risks Part 2: Adaptation Strategies and the Pursuit of Climate Change Resilience
Climate resilience is a bridge between mitigation and adaptation. It encompasses change processes that impact human behaviour and outcomes. Adaptation requires us to adjust global behaviours including our socioeconomic systems, processes, practices, and infrastructure. Building resilience requires creating a new global society capable of handling the external stresses thrown at it by climate change without breaking.
Part 2 of our look at the IPCC climate report on risk asks if we can be fully resilient to climate change impacts? The challenge for humanity is how we can narrow the gap in terms of our capacity through mitigation and adaptation to ensure that we don't overshoot the 1.5 Celsius limit on warming, the target that has become the accepted standard for moving forward with our mitigation and adaptation projects. 
Climate Change Risks Part 2: Adaptation Strategies and the Pursuit of Climate Change Resilience
The second part of our look at the latest IPCC climate change report discusses achieving climate change resilience and describes integrated adaptation and mitigation strategies that avoid short-term thinking.
Source:
www.21stcentech.com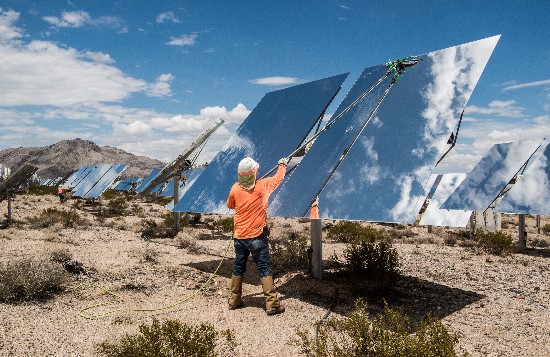 Discussions
No discussions yet. Start a discussion below.
Get Published - Build a Following
The Energy Central Power Industry Network is based on one core idea - power industry professionals helping each other and advancing the industry by sharing and learning from each other.
If you have an experience or insight to share or have learned something from a conference or seminar, your peers and colleagues on Energy Central want to hear about it. It's also easy to share a link to an article you've liked or an industry resource that you think would be helpful.