Feb 14, 2020 10:49 pm GMT

3445 views
Triboelectricity is electrical energy that occurs when two objects interact causing electrons from one to jump to the other. The amount of electric charge is usually quite small, yet measurable. But what if we could harvest the collective amount of energy produced from triboelectricity to help power devices, or even entire homes and towns? A number of researchers are tackling the challenge and coming up with some innovative power generating solutions.
Capturing Lightning in a Bottle: Is Triboelectricity a Solution for Our Power Hungry World?
On a small scale the creation of nanogenerators called TENGs can allow us to harvest electricity from static discharges. But what if we could harvest the energy of lightning?
Source:
www.21stcentech.com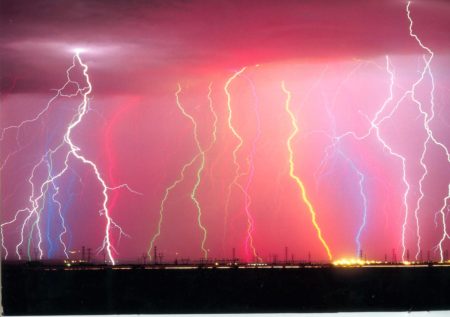 Thank Len for the Post!
Energy Central contributors share their experience and insights for the benefit of other Members (like you). Please show them your appreciation by leaving a comment, 'liking' this post, or following this Member.