This special interest group is for professionals to connect and discuss all types of carbon-free power alternatives, including nuclear, renewable, tidal and more.
Shared Link
Can wind power become truly carbon neutral?
Electricity generation from wind power doesn't directly create emissions, but the manufacture, construction and end-of-life disposal of wind turbines does. To date, no power technology has achieved carbon neutrality over its life cycle (nuclear comes close but its expensive).
1-POTENTIAL LIFE-CYCLE EMISSIONS OF WIND POWER 
At estimated 55 million tonnes of total life cycle carbon emissions is a small fraction of emissions from Thermal power, but its is still far from carbon-neutral
2-THE SOURCES OF EMISSIONS FROM WIND POWER 
86% of total lifecycle emissions for wind power comes from raw materials extraction and turbine manufacture.
The remaining 14% comes from transportation, installation, operation and maintenance, and decommissioning and disposal.
Together, steel & concrete contribute ~ 95% of raw material emissions, making them the key target for achieving reductions.
WHAT'S WIND INDUSTRY DOING ABOUT LIFE-CYCLE EMISSIONS ?
The top five turbine suppliers in the world have all committed to becoming carbon neutral in their operations. 
Use of Green-Steel (currently no plant is green), renewables and Electric Vehicles could help reduce the carbon-footprint.
WHAT ARE THE CHALLENGES?
The indirect emissions from raw material extraction and manufacturing of steel and concrete remains a core challenge.
Decommissioned capacity set to increase six-fold between 2020 and 2030, end-of-life disposal will increasingly be an issue. 
Can wind power become truly carbon neutral?
Wind is one of the cleanest power technologies, but there's still potential to cut life cycle emissions.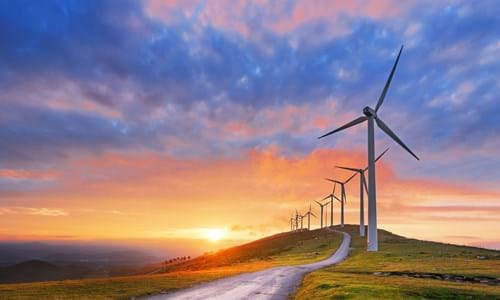 Discussions
Get Published - Build a Following
The Energy Central Power Industry Network is based on one core idea - power industry professionals helping each other and advancing the industry by sharing and learning from each other.
If you have an experience or insight to share or have learned something from a conference or seminar, your peers and colleagues on Energy Central want to hear about it. It's also easy to share a link to an article you've liked or an industry resource that you think would be helpful.