This group brings together the best thinkers on energy and climate. Join us for smart, insightful posts and conversations about where the energy industry is and where it is going.
Why is the current grid incompatible with 21st century needs? Because:
It is not set up to manage and direct intermittent power from renewable wind, solar, tidal and wave energy sources without major tweaking.
It is not designed for a low carbon economy.
It is not built to take on the energy demands of consumers as they shift to electric vehicles.
It is not set up to manage standalone energy source surpluses like solar on home roofs feeding it.
It has no visual map of how energy flows through it in real-time, a map that all operators could view whether managing a power plant or generating power and feeding the system from a solar roof.
It doesn't come with a universal standard toolset that can be shared by all operators.
It is not capable of integrating data and energy flows, a hindrance in the age of the Internet of Things (IoT).
Alphabet's X Lab Works on Moonshot Project to Use AI and Other Tools to Update the Power Grid
Alphabet, Google's parent company is funding a project to bring the power grid into the 21st century. Designed more than 100 years ago, the power grid is not set up to manage and direct intermittent power from renewable wind, solar, tidal and wave energy sources, not low-carbon ready, not ready for the demands electric vehicles will make on it, and not set up to easily manage standalone solar feed ins from homeowners. In other words, it is a legacy system of the early 20th-century and not ready for prime time. Enter X Lab from Alphabet and its moonshot project to create a virtual grid and standard toolsets for all who interact with the grid from utilities to homeowners feeding power from rooftop solar.
Source:
www.21stcentech.com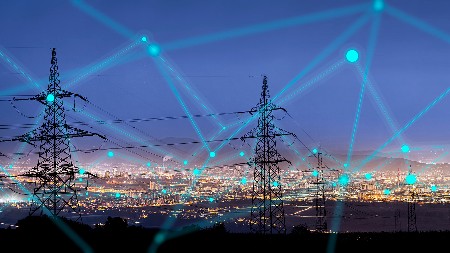 Discussions
Spell checking: Press the CTRL or COMMAND key then click on the underlined misspelled word.
Get Published - Build a Following
The Energy Central Power Industry Network is based on one core idea - power industry professionals helping each other and advancing the industry by sharing and learning from each other.
If you have an experience or insight to share or have learned something from a conference or seminar, your peers and colleagues on Energy Central want to hear about it. It's also easy to share a link to an article you've liked or an industry resource that you think would be helpful.