This special interest group is for professionals to connect and discuss all types of carbon-free power alternatives, including nuclear, renewable, tidal and more.
Shared Link
Nation's First Nuclear-Powered Clean Hydrogen Production Announced
The business case for using surplus capacity at nuclear plants to make zero-carbon hydrogen is highly compelling.  Nuclear plants can have surplus capacity when solar or wind power is plentiful and the regional electricity grid is at capacity.  Alternatively, some nuclear plants were designed to deliver only a specific amount of energy to the grid but can now use more recently developed nuclear fuels to generate power at levels exceeding that capacity.  In both cases, nuclear plants could ideally run near their full power generation capacity and store energy that can't be directed to the grid or isn't needed by the grid by producing hydrogen. 
Hydrogen produced with nuclear power (sometimes called "pink hydrogen") can be stored and then used to produce electricity using a fuel cell to meet peak grid demand, delivered in cylinders for heavy duty transportation fueling, blended into natural gas pipelines for power or even piped directly to local industry for use as a chemical feedstock (to make fertilizer for example).
After extensive laboratory testing, the US Department of Energy is working with private industry to implement four onsite hydrogen production demonstration projects at nuclear plants in Arizona, Ohio, New York and Minnesota.  These projects are designed to develop a better understanding of nuclear hydrogen dynamics by testing a variety of hydrogen production and storage technologies as well as end use applications.
Situated at Xcel Energy's Prairie Island Nuclear Generating Facility, the Minnesota demonstration is notable for employing a solid oxide electrolyzer, a more recently commercialized hydrogen production technology.  Electrolyzers are devices that use electricity to break water into oxygen and hydrogen.  Solid oxide electrolyzers may have a 30%+ efficiency advantage over more widely commercialized PEM and alkaline technologies but must operate at higher temperatures.  A meaningful energy synergy is created when steam generated by the nuclear plant, rather than water, is fed into the solid oxide electrolyzer to help achieve the required temperature threshold.  Testing has also shown that solid oxide electrolyzers can quickly respond to changes in grid dynamics ramping down from 100% to 5% output in about 10 minutes.
Bloom Energy, a specialist in solid oxide technology, is manufacturing the 240kW electrolyzer for Prairie Island and is expecting operations to commence in early 2024.  Bloom has separately entered into a partnership with Westinghouse to identify further nuclear hydrogen development opportunities.  Other companies developing solid oxide electrolyzer technology include Ceres Power plc, FuelCell Energy Inc and Sunfire GmbH.      
While initial projects are small, using nuclear power to produce hydrogen at scale has the potential to optimize regional energy resources and enable further deployment of intermittent energy sources such as solar and wind. 
Nation's First Nuclear-Powered Clean Hydrogen Production Announced
The Nine Mile Point Generating Station will soon house the nation's first nuclear-powered clean hydrogen production facility.
Source:
www.tomorrowsworldtoday.com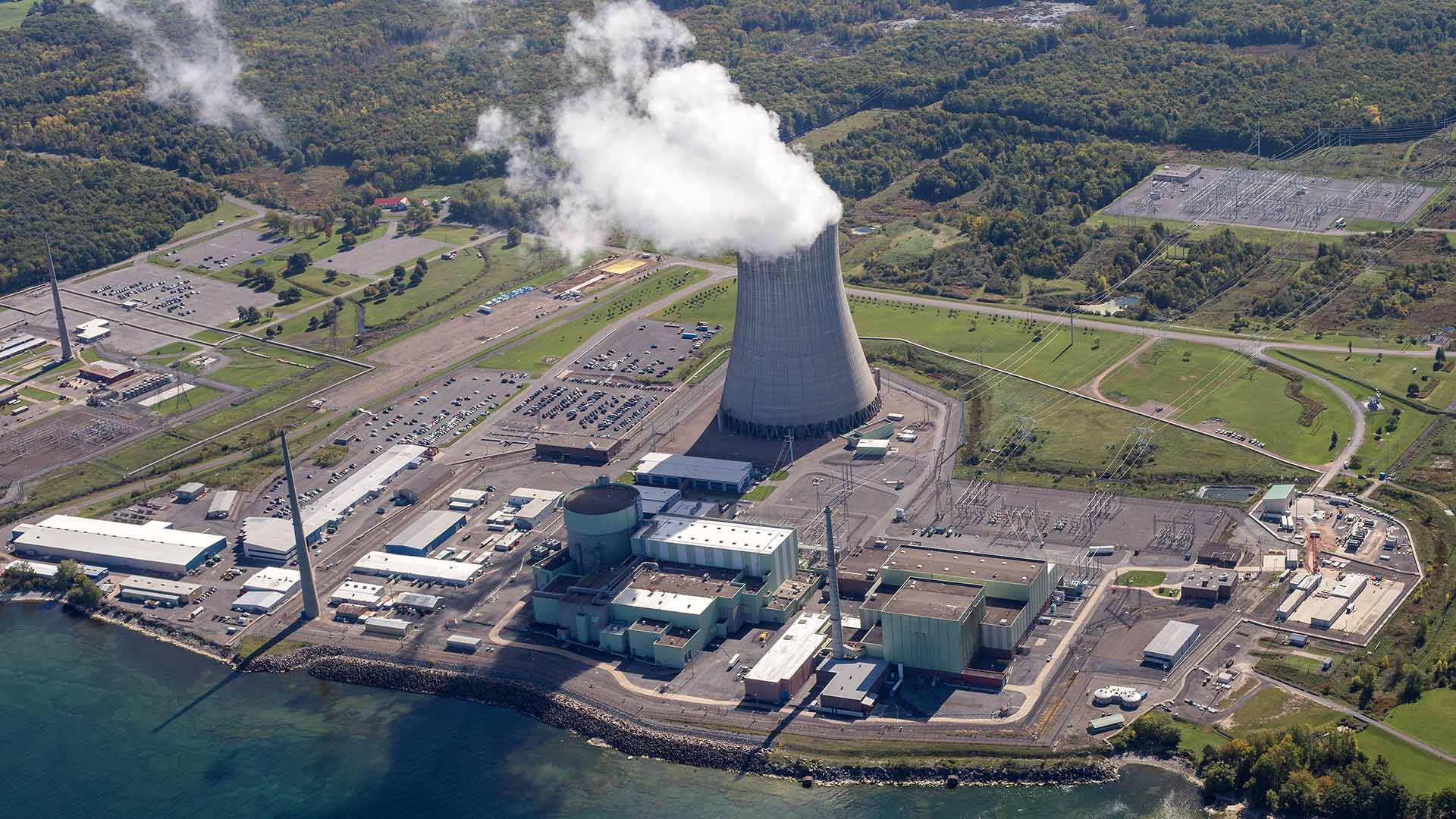 Discussions
Get Published - Build a Following
The Energy Central Power Industry Network is based on one core idea - power industry professionals helping each other and advancing the industry by sharing and learning from each other.
If you have an experience or insight to share or have learned something from a conference or seminar, your peers and colleagues on Energy Central want to hear about it. It's also easy to share a link to an article you've liked or an industry resource that you think would be helpful.