This group brings together the best thinkers on energy and climate. Join us for smart, insightful posts and conversations about where the energy industry is and where it is going.
Shared Link
World's First Zero-Emission Wind and Hydrogen Power Cargo Ship
The ship concept has the project name "With Orca" - Powered by Nature, as a significant part of the energy required to operate the vessel will be harvested directly from nature through two large rotor sails. The plan calls for the vessel to sail mostly in open waters in the North Sea, where wind conditions are optimal for wind-assisted propulsion. 
The wind energy will be in addition to a hydrogen-fueled internal combustion engine. The design concepts, which will be further developed in 2021, call for the hydrogen to be stored aboard the vessel in compressed form.
Join me at the Hydrogen Transport https://bit.ly/3cEcg6d Professionals Group.
World's First Zero-Emission Wind and Hydrogen Power Cargo Ship
A Norwegian partnership is moving forward with the development of what they are calling the worlds f...
Source:
www.maritime-executive.com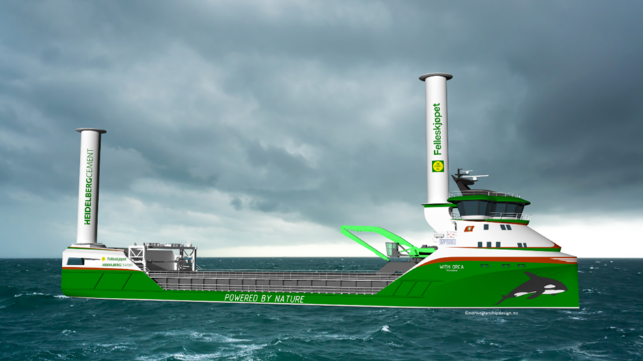 Discussions
No discussions yet. Start a discussion below.
Get Published - Build a Following
The Energy Central Power Industry Network is based on one core idea - power industry professionals helping each other and advancing the industry by sharing and learning from each other.
If you have an experience or insight to share or have learned something from a conference or seminar, your peers and colleagues on Energy Central want to hear about it. It's also easy to share a link to an article you've liked or an industry resource that you think would be helpful.