Is wind power's future in deep water? BBC
More of our electricity will have to come from renewable sources, but we're fast running out of space close to shore. Is the answer to go farther out to sea?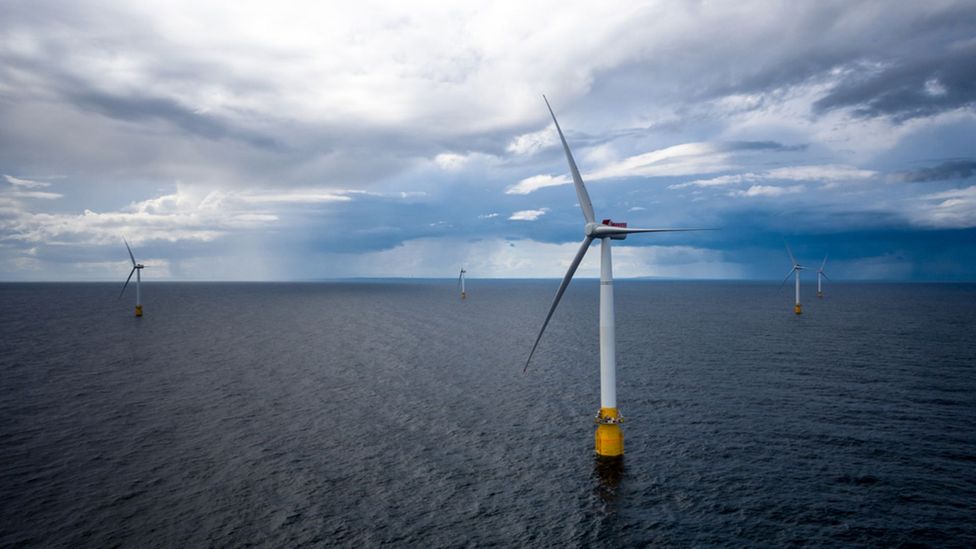 Floating wind   What's groundbreaking about the Hywind project, located in more than 300ft (90m) of water, is that the giant masts and turbines sit in buoyant concrete-and-steel keels that enable them to stand upright on the water, much like a fishing buoy. The turbines' nearly 10,000-ton cylindrical bases are held in place with three taut mooring cables attached to anchors, which lie on the sea floor.
If you you are interested join me and a community of companies and like-minded individuals at the Floating Offshore Wind https://bit.ly/3ajc5Ko Professionals group