Post
WHY TAX POLICY COULD HELP GLOBAL SOLAR ADOPTION, SELVA OZELLI
Feb 13, 2020 6:55 pm GMT

303 views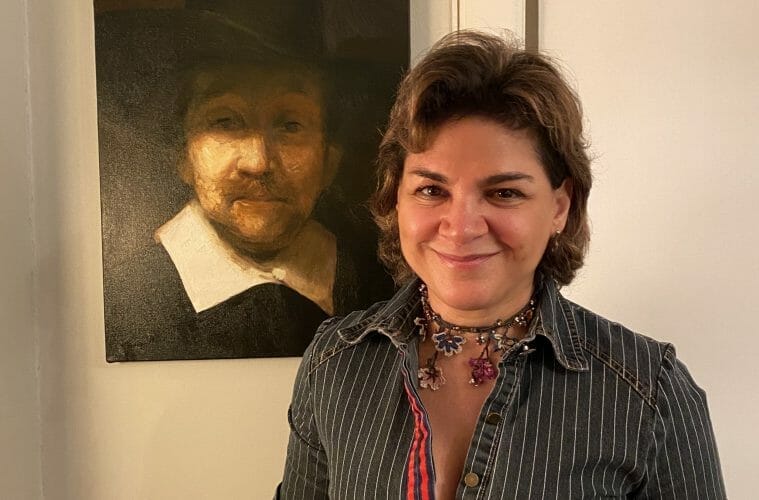 Interview of SELVA OZELLI by SIMON COCKING for IRISH TECH NEWS 
What is your professional background briefly?
I am a legal and finance executive with diversified experience dealing with highly complex issues in the field of international taxation and related matters within the banking, securities, Fintech, alternative and traditional investment funds (investing in equity, debt, real estate, derivatives, credit instruments, mortgage backed securities) solar and aerospace industries.
My first of its kind legal analyses involving tax laws, Foreign Corrupt Practices Act (FCPA), blockchain technology have been published in journals, books and by the OECD, which were translated in to 26 languages (Arabic, Bengali, Burmese, Czech, Dutch, French, Galician, German, Gujarati, Hebrew, Hungarian, Indonesian, Italian, Japanese Korean, Norwegian, Persian, Polish, Portuguese, Russian, Spanish, Swedish, Thai, Turkish, Urdu, Vietnamese) and republished in over 100 publications globally.
Does your professional background fit with what you do now?
Currently I am involved in developing a solar/smart city in Sincan, Ankara, Turkey that is located  within Ankara's new aerospace industrial zone.
Turkey established its first space agency
along with its first Organized Industrial Zone (OSB) "Ankara Aerospace Industrial Zone" (http://www.hab.org.tr/index.php?u=home) at the end of 2018 where the property is located.   The Ministry of Industry and Technology has been working on this Tech-Driven Industry Initiative for a long time (https://www.sanayi.gov.tr/strateji2023/).
This new high-tech industrial zone is backed by a budget of $60 billion– where construction began during 2018.  It has a surface of 730 hectares and is located 35 km away North West of Ankara center, on the ?stanbul-Ankara Highway next to the TAI facilities in the districts of Kahramankazan, Yenimahalle and Sincan.
This new aerospace zone is expected to create synergy between  universities, R&D centers and clusters by gathering the 120 domestic and foreign aerospace and high-tech companies in the area and enable integration among Turkish aerospace companies that rank among top 100 in global aerospace industry as well as US aerospace giant Boeing and EU aerospace giant Airbus.
A hundred companies are being constructed during the first stage which are expected to provide jobs for 15,000 highly trained people who will work, live and hold conferences within this new aerospace zone.
This high-tech aerospace industrial area will need to be energized and many high tech companies prefer to utilize solar energy.  The Turkish government recently provided tax incentives to Kalyon Güne? Teknolojileri A?'s solar panel production facility to be established in Ankara  in the amount of TL 2 billion. Also, during the first quarter of this year, the Turkish government is expected to publish the requirements for unlicensed solar PV projects to encourage  investments into solar PV plant/systems energy sector.
It will allow solar energy investors to construct 40-50 megawatt SPP's (Solar Power Plants) at provinces that have high sun potential which includes Ankara, Turkey by finding their own land from private landowners.
I am involved in the process of  developing a solar energized smart-city because solar energy is clean energy. Turkey is the only G20 country that has not yet ratified the Paris Agreement.  But Turkish cities including the capital Ankara are among the signatories to the declaration. (https://www.euractiv.com/section/climate-environment/news/24-turkish-cities-oppose-erdogan-support-paris-climate-agreement/).  The Turkish government and the city of Ankara is offering  various incentives to investors for real estate and solar energy investment at this time.  So, it is a hopeful time to put my energy into this solar city development project at this time.
Why did you get involved with the topics you are currently writing about?
The topics I write about followed the natural progression of my career.
Are taxation policies helping to guide adoption of renewable energy?
Tax policy could be one of many factors that can encourage the adoption of solar power to fuel the digitization of the economy on a global scale to lower CO2 levels. Digitization of the global economy is unavoidable.  China intends to issue world's first digital currency.  BRICS countries recently fully supported the launching of a multi-jurisdictional stablecoin, not to mention Facebook's stablecoin Libra and EU's Eurocoin initiative.  Digitization fueled by hydrocarbon energy will increase CO2 emissions.
I examine the strength and weaknesses of digital technology adoption, solar energy — both satellite and land based– and tax policies in the jurisdictions with the greatest carbon emissions in  a series of articles. 
In terms of corporate polluting activities multinational companies  have a long history of successfully lobbying for less stringent targets. How can we ensure things are done better in the future from your perspective?
According to a report, just 100 multinational companies have been identified as accountable for more than 70% of the world's greenhouse gas emissions that travel beyond national borders (https://b8f65cb373b1b7b15feb-c70d8ead6ced550b4d987d7c03fcdd1d.ssl.cf3.rackcdn.com/cms/reports/documents/000/002/327/original/Carbon-Majors-Report-2017.pdf).  One of the major hindrances to switching from hydrocarbon to clean energy is the lobbying/corruption efforts of the hydrocarbon industry.   The OECD says that, one in five cases of transnational bribery occurs in the oil, gas and mining sectors which account for $2.3 trillion in contracts and licenses, production, revenue collection, revenue allocation, and social and economic spending.
Every year, the world's five largest publicly owned oil and gas companies spend approximately $1 billion of shareholder funds on misleading climate-related branding and lobbying payments to politicians designed to control, delay or block binding climate-motivated policy in various countries. This has hindered governments seeking to implement green energy policies in the wake of the Paris Agreement which are vital in meeting climate change targets according to a report.
One way to hinder lobbying/corruption efforts of multinational companies been through the justice system.  To bolster worldwide adjudication of transnational lobbying/corruption payments by companies that attempt to sway implementation of green energy policies, I wrote the first of its kind legal analysis using U.S. international tax provisions and tax treaties which extended the application of foreign corrupt practices act (FCPA) to offshore matters, allowing the cross-border enforcement of it.
The FCPA was originally a U.S. law but has been adopted by 41 countries. It criminalizes bribery of foreign officials by companies and individuals pursuing business in foreign countries requiring them to create and maintain proper accounting controls and accurate records of their financial dealings by subjecting violators to civil and criminal penalties and the risk of losing the benefits of doing business with a government agency. As a result, globally there has been a dramatic increase in:
Cross-border FCPA enforcement actions against the world's largest 28 hydrocarbon companies;
Cross-border FCPA enforcement actions against heads of state who  accepted lobbying/bribery payments to change their country's climate policy, (https://fcpablog.com/2018/04/04/selva-ozelli-why-are-heads-of-state-faci...);
Class action lawsuits against FCPA violating foreign hydrocarbon companies.
Class actions lawsuits are a uniquely American invention, and historically they were not allowed in most other countries. Although that has changed in recent years– with more than two dozen countries permitting some type of class, collective or group action in a rising tide of climate/environmental litigation against major fossil fuel producers worldwide.
Unlike earlier cases, these cases are not only being launched by shareholders, but also by environmental non-government entities, cities and counties. For example, the Netherlands has become a central battleground for class action suits in the EU against hydrocarbon companies, legally compelling these companies to address their role in the climate crisis.
The threat of multiple jurisdictional class action law-suits stemming from environmental liabilities motivated nearly 1,400 companies around the world to adopt an internal carbon price/tax and disclose them in their financial statements.
This includes more than 100 Fortune Global 500 companies with collective annual revenues of roughly $7 trillion which have aligned with the UN Global Compact's Caring for Climate Business Leadership Criteria on Carbon Pricing, as well as major oil companies which committed to adopting a carbon pricing/tax disclosure after a personal appeal from Pope Francis at the Vatican to avoid "perpetrating a brutal act of injustice" against the poor and future generations. Because internal carbon pricing has emerged as an important tool to help companies manage climate risks and identify opportunities in the low-carbon economy transition.
In the past two years, there has been particularly strong increase in corporate internal carbon pricing initiatives in China, Japan, Mexico, and the U.S.  Companies which haven't yet adopted an internal price/tax will soon have to do so, as investors demand more and more insight into the risks of climate disruption according to a report prepared by the Task Force on Climate-related Financial Disclosures (TCFD).
Another way to deter corporate lobbying efforts is by legislatively bringing transparency to corporate lobbying and corruption payments made to influence environmental laws/taxes.   I co-authored with Roger Russell, Esq an article published by the OECD proposing to establish a streamlined global standard for payment disclosure to foreign governments, as a part of OECD's Country-by-Country Report (CbCR) for multinational companies, to bring transparency to lobbying and corruption payments.
The CbCR is part of OECD's Base Erosion and Profit Shifting (BEPS) transparency initiative and is adopted in 77 countries including the U.S., to provide a template for multinational enterprises to report annually and for each tax jurisdiction in which they do business in. Because, without payment transparency, it's even more difficult to ensure oil deals, lobbying efforts to change a country's climate law/tax policy, pursued by major oil companies are free from corruption.  The CbCR, is automatically exchanged with other governments and is publicly disclosed in the EU. So far:
Norway mandates hydrocarbon companies to disclose payments; and
U.S. mandates all multinational companies — including hydrocarbon companies– to disclose cryptocurrency and property (such as gold, cryptocurrency mining machines etc.) payments on the CbCR for each tax jurisdiction in which the company conducts business in since 2017– as I explain in detail in another article.
How is Ireland in regard to carbon tax policy from your perspective?
Ireland in 2010 introduced a carbon tax. The carbon tax applies to kerosene, marked gas oil, liquid petroleum gas, fuel oil, natural gas and solid fuels.  But Ireland also heavily subsidieses hydrocarbon fuels (https://ec.europa.eu/energy/sites/ener/files/documents/energy_prices_and...)
On the bright side the European Parliament recently has voted to support the Green Deal, backing policies to tackle the climate crisis, which commits the EU to achieving carbon neutrality by 2050, with a European Climate Law to be presented by March 2020.
How can people find out more about you personally & your work?
They can find out about my articles through my LinkedIn profile https://www.linkedin.com/in/selva-ozelli-4488476/
Thank Selva for the Post!
Energy Central contributors share their experience and insights for the benefit of other Members (like you). Please show them your appreciation by leaving a comment, 'liking' this post, or following this Member.