This special interest group is for professionals to connect and discuss all types of carbon-free power alternatives, including nuclear, renewable, tidal and more.
Infographic
West of England | Hydrogen ecosystem
image credit: GW4
West of England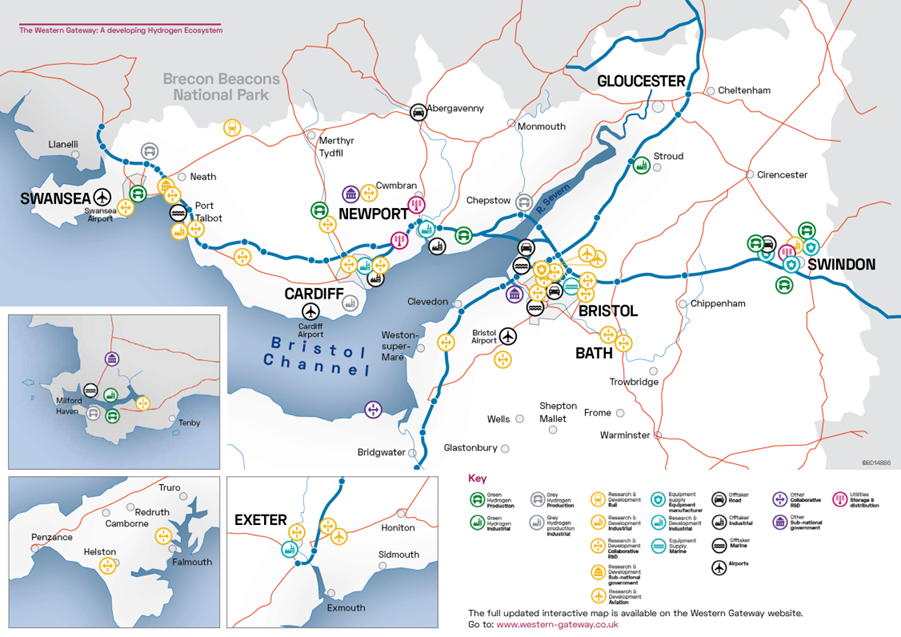 South West England and South Wales is to become the UK's first Hydrogen Ecosystem to lead the development of low carbon energy to help reach climate change goals.
The GW4 Alliance in partnership with Western Gateway have unveiled a new vision for why the area is ready to turbocharge the development of a Hydrogen Ecosystem. This is accompanied by a brand new interactive online map which demonstrates the breadth and scale of hydrogen activity, and how this could power green and inclusive growth.
Low carbon hydrogen generation is recognised as a potential energy solution to help transition to net zero and tackle the global climate change crisis. Hydrogen is currently being trialled as a potential low carbon energy source to power transport, distribution and shipping needs as well as heat our homes and decarbonise industry.  Stay informed with the over 2000 strong experts group: Business Opportunities for the Hydrogen Economy
Charley Rattan
Discussions
No discussions yet. Start a discussion below.
Get Published - Build a Following
The Energy Central Power Industry Network is based on one core idea - power industry professionals helping each other and advancing the industry by sharing and learning from each other.
If you have an experience or insight to share or have learned something from a conference or seminar, your peers and colleagues on Energy Central want to hear about it. It's also easy to share a link to an article you've liked or an industry resource that you think would be helpful.