This special interest group is for professionals to connect and discuss all types of carbon-free power alternatives, including nuclear, renewable, tidal and more.
Shared Link
US aims to spark floating wind pilots to 'aggressively drive innovation' offshore
The US Department of Energy (DOE) is pushing for $100m to spark the deployment of new offshore wind demonstration projects, with an eye on the vast energy resource that lies in deeper waters off the country's east and west coasts where floating projects would be needed.
DOE deputy assistant secretary for renewable power Alejandro Moreno, speaking this week at the AFloat conference, said the funding would help "aggressively drive innovation" in building wind farms to harness an energy resource 58% of which is estimated to stream over water more than 60 metres deep – beyond the reach of fixed foundations.
Developing floating wind arrays off the US is widely seen as a means to ensuring the Biden Administration's goal of building 30GW of offshore projects by the end of the decade was "not as a ceiling but as a stepping-stone on the way to expanded [plant capacity at sea]", he said.
Beyond the US' 2030 offshore wind target, the country has the ambition of seeing 110GW or more installed by mid-century. "To achieve these targets… floating must play a key role," Moreno said.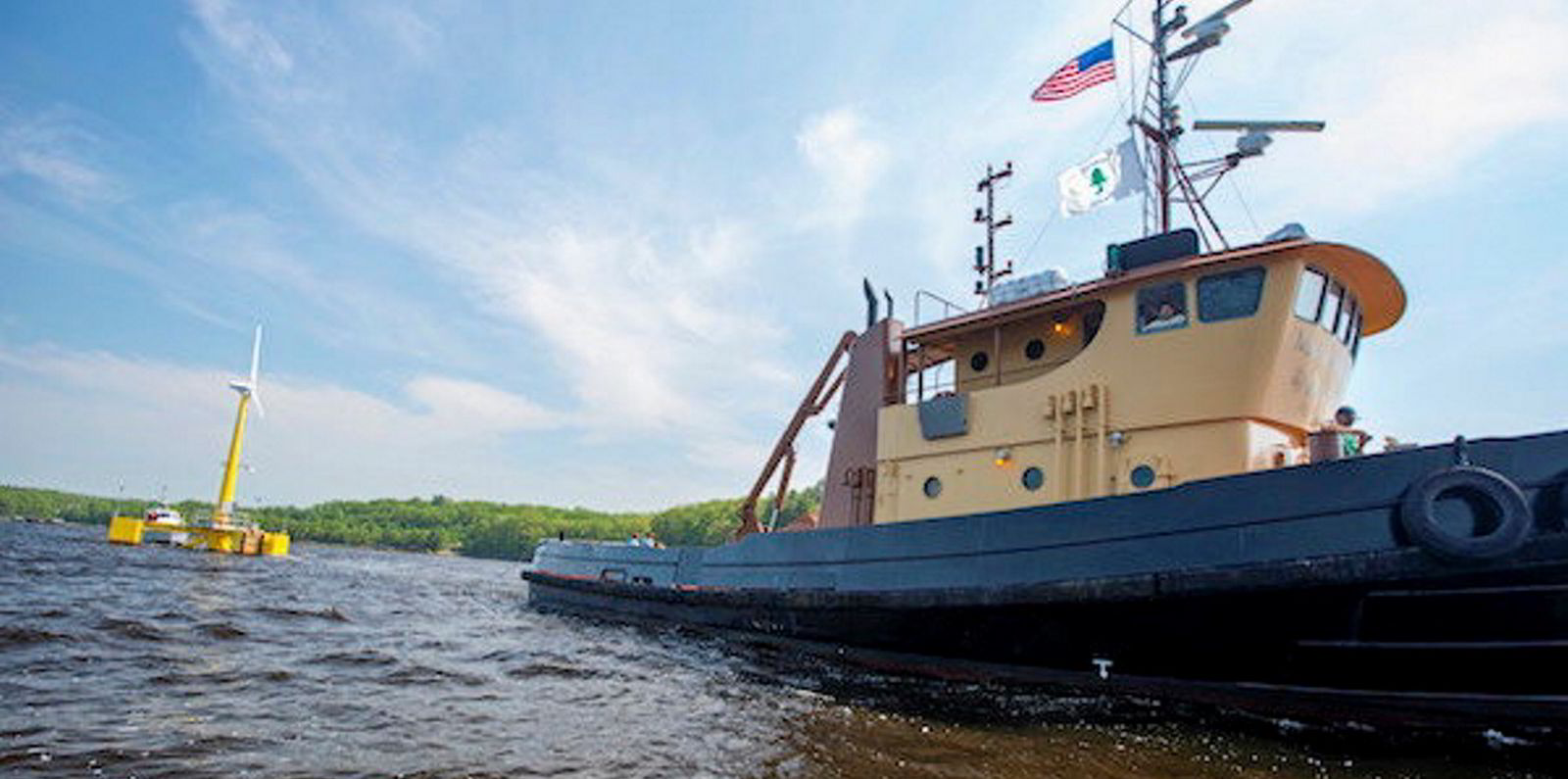 'Mainers have salt in their veins': Mills stokes hopes of giant floating wind array
The funding, part of the 2022 fiscal budget, would target technologies suitable to deployment in the US Atlantic – where the country's flagship project, Aqua Ventus 1 off Maine, is in development by a consortium made up of UMaine, Mitsubishi-owned Diamond Offshore Wind, and RWE – and Pacific – where California recently opened up three call areas with an estimated 3GW of potential.
Keep in touch with me and over 400 stakeholders at the Floating Offshore WInd https://bit.ly/3ajc5Ko Professionals Group
US aims to spark floating wind pilots to 'aggressively drive innovation' offshore
Department of Energy looking to larger $100m budget for deployment of offshore demonstrators, with eye on vast energy resource lying in deeper federal waters
Source:
www.rechargenews.com
Discussions
No discussions yet. Start a discussion below.
Get Published - Build a Following
The Energy Central Power Industry Network is based on one core idea - power industry professionals helping each other and advancing the industry by sharing and learning from each other.
If you have an experience or insight to share or have learned something from a conference or seminar, your peers and colleagues on Energy Central want to hear about it. It's also easy to share a link to an article you've liked or an industry resource that you think would be helpful.