Short-Term Energy Outlook - U.S. Energy Information Administration (EIA)
Electricity Consumption. EIA forecasts total U.S. electricity consumption, including direct use of electricity by combined-heat-and-power plants, will decline by 0.4% in 2020 and remain flat in 2021. EIA expects the share of generation from renewable sources will increase from 17% in 2019 to 19% this year and to 22% in 2021.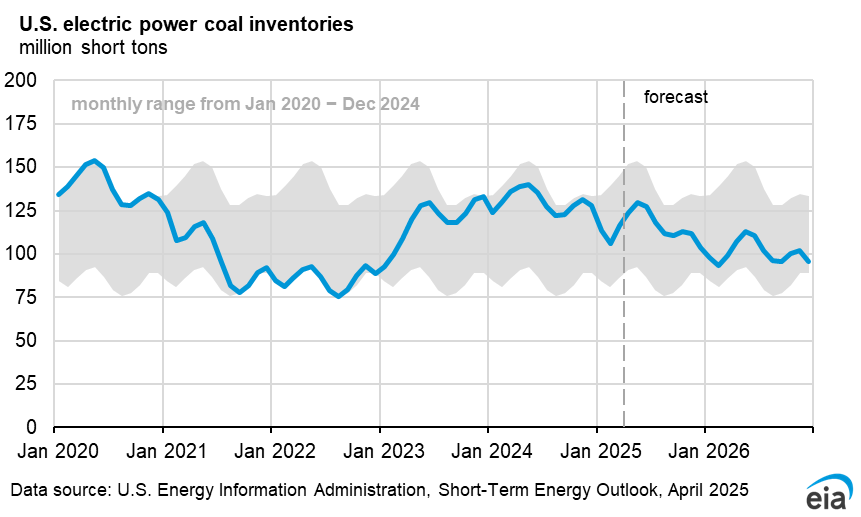 Normally - I wouldn't be a proponent of publications from EIA.  Their Annual Energy Outlooks have been laughable in how far they have missed trends - especially in the decline of coal and the growth of renewables.
But,  I have to admit they seem to be getting closer to reality lately.
Their latest Short-Term Energy Outlook looks spot on.  Coal generation declined by 174 TWh from 2018 to 2019 and EIA predicts a further drop of 124 TWh in 2020 to 848 TWh.
This makes sense because:
14 GW of coal retired in 2019 and more retirements are scheduled for 2020
Huge amount of renewables will be coming online in 2020
NG prices will be lower in 2020 vs 2019
This means that coal will have dropped from 1,582 TWh in 2014 to 848 TWh in 2020.  Almost  50% in 6 years - remarkable. 
One last observation - Renewable generation is set to pass coal generation in 2022. 
Thank Joe for the Post!
Energy Central contributors share their experience and insights for the benefit of other Members (like you). Please show them your appreciation by leaving a comment, 'liking' this post, or following this Member.