This special interest group is for professionals to connect and discuss all types of carbon-free power alternatives, including nuclear, renewable, tidal and more.
Shared Link
Senate panel vets Biden's pick to lead DOE's Office of Nuclear Energy
"The Senate Energy and Natural Resources Committee met yesterday to consider the nomination of Kathryn Huff to head the Department of Energy's Office of Nuclear Energy (NE). President Biden selected Huff to fill the top spot at NE in January.
An ANS member, Huff came to the DOE in May of last year to serve as principal deputy assistant secretary for nuclear energy, going on unpaid leave from her position as associate professor in the Department of Nuclear, Plasma, and Radiological Engineering at the University of Illinois at Urbana-Champaign, where she led the Advanced Reactors and Fuel Cycles Research Group.
Hearing Huff: 'With the passage of the bipartisan infrastructure law and current events, it is a pivotal time for the Office of Nuclear Energy,' Huff said in her opening statement. 'If I have the privilege of being confirmed and leading NE, my priorities and decisions will be informed by science—and with a clear understanding of the importance of nuclear energy in ensuring that our energy systems are reliable, secure, and sustainable.'
'To meet our domestic energy needs and rebuild U.S. leadership globally, I will prioritize activities to preserve the existing fleet of nuclear power plants, deploy advanced reactor technologies, and sustainably manage spent nuclear fuel, as well as work with our international partners to support technological transfer and American innovation.'
Senate panel vets Biden's pick to lead DOE's Office of Nuclear Energy
Nominated to lead the DOE's Office of Nuclear Energy, Kathryn Huff testifies before the Senate Energy and Natural Resources Committee on March 17.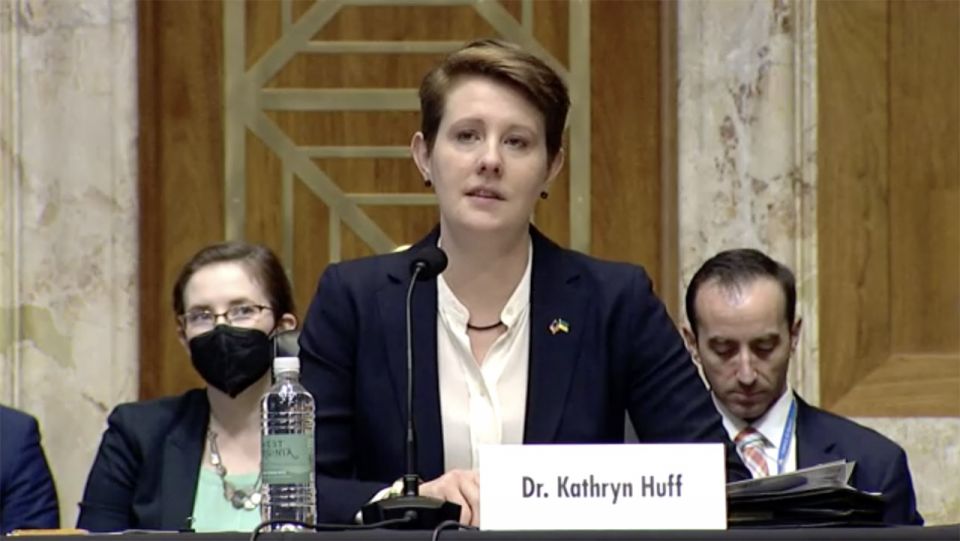 Discussions
No discussions yet. Start a discussion below.
Get Published - Build a Following
The Energy Central Power Industry Network is based on one core idea - power industry professionals helping each other and advancing the industry by sharing and learning from each other.
If you have an experience or insight to share or have learned something from a conference or seminar, your peers and colleagues on Energy Central want to hear about it. It's also easy to share a link to an article you've liked or an industry resource that you think would be helpful.