Sep 3, 2019 12:19 pm GMT

329 views
Rooftop area three times the size Luxembourg is available and could economically supply almost a quarter of the bloc's power, according to a research paper published in the October edition of Elsevier's Renewable and Sustainable Energy Reviews.
Researchers used satellite imagery, electricity prices and lending data to assess the untapped energy potential of Europe's buildings.
"Policies at country and regional level to exploit this potential can bring benefits for employment in the manufacturing, installation and operational sectors" while mobilizing people toward "achieving the EU's transition to a low-carbon energy system," wrote researchers led by Katalin Bodis of the European Commission's Joint Research Center.
"Rooftop systems can cover such an increased demand and if designed to produce electricity mainly for local consumption, side-effects such as grid congestion and dispatch cost will be avoided," the researchers wrote.
Satellites Reveal Space for Quarter of European Power on Roofs
Europeans can massively expand low-cost solar generation just by tapping the space over their heads. Researchers say tapping solar potential could boost employment. Market impediments are holding back potential of renewables.
Source:
www.bloomberg.com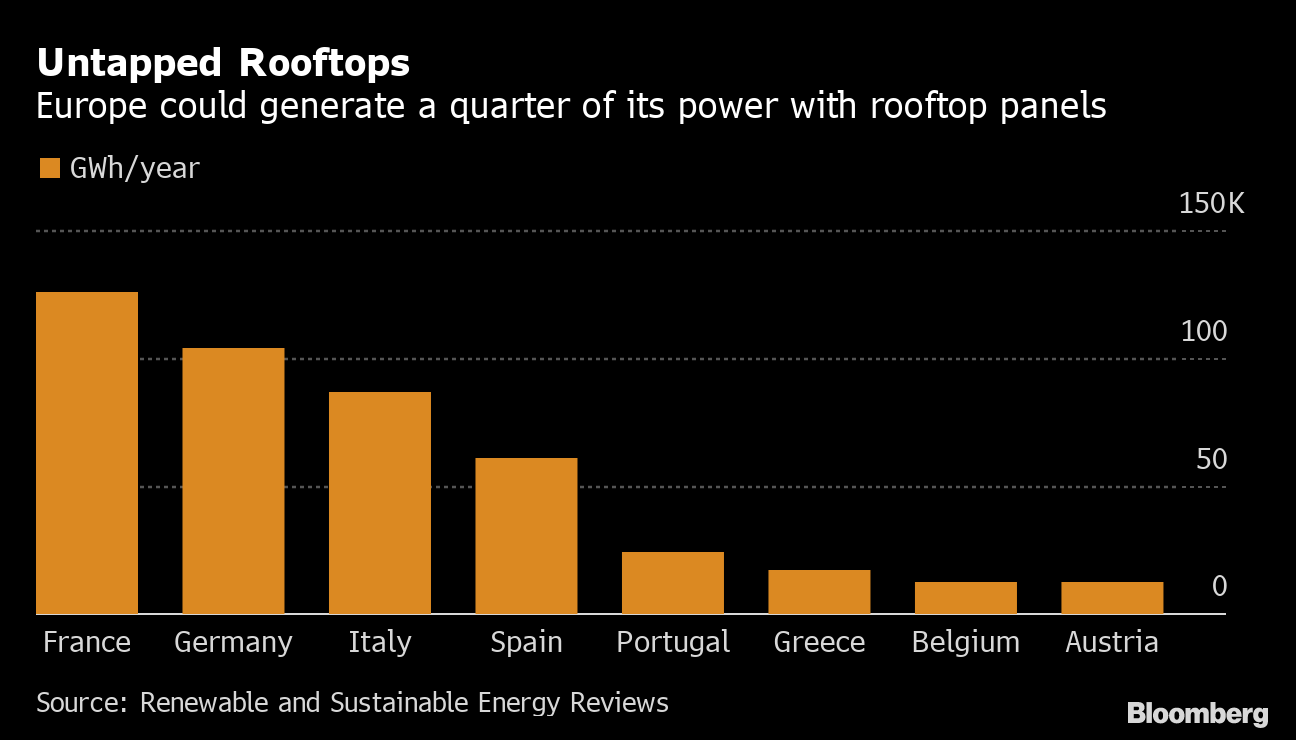 Thank Andrew for the Post!
Energy Central contributors share their experience and insights for the benefit of other Members (like you). Please show them your appreciation by leaving a comment, 'liking' this post, or following this Member.