This special interest group is for professionals to connect and discuss all types of carbon-free power alternatives, including nuclear, renewable, tidal and more.
Shared Link
Rolls-Royce to offer 100% hydrogen solution for power generation in 2023
Oct 16, 2021 10:31 am GMT
UK
"We assume that natural gas will initially be the primary fuel in the development of the hydrogen ecosystem, but we see hydrogen as technically and economically possible.

"That is why we continue to develop our gas engines for use with green hydrogen – whether as a 10% or 25% admixture or for 100%."

Stay in touch through me and over 1800 stakeholders and supplychain members at the Business Opportunities for the Hydrogen Economy https://bit.ly/2DwrpHP Professionals Group
Rolls-Royce to offer 100% hydrogen solution for power generation in 2023
Rolls-Royce will market new mtu Series 500 and Series 4000 gas engines for use with up to 100% hydrogen in 2023.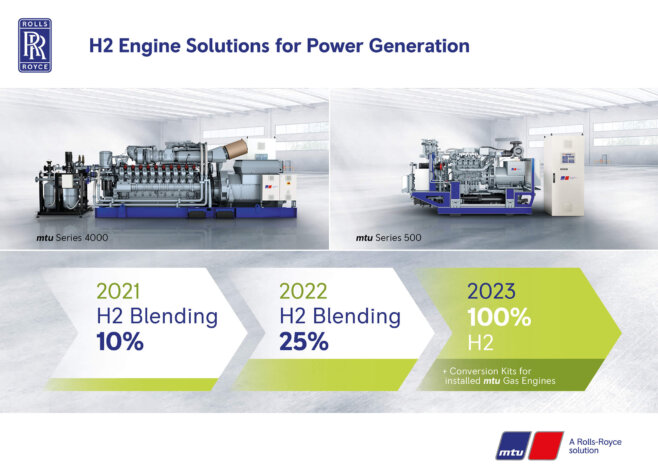 Discussions
No discussions yet. Start a discussion below.
Get Published - Build a Following
The Energy Central Power Industry Network is based on one core idea - power industry professionals helping each other and advancing the industry by sharing and learning from each other.
If you have an experience or insight to share or have learned something from a conference or seminar, your peers and colleagues on Energy Central want to hear about it. It's also easy to share a link to an article you've liked or an industry resource that you think would be helpful.