This special interest group is for professionals to connect and discuss all types of carbon-free power alternatives, including nuclear, renewable, tidal and more.
Shared Link
PJM's modified Minimum Offer Price Rule (MOPR) takes effect, boosting nuclear's competitiveness
"According to a notice from the FERC secretary, "In the absence of commission action on or before September 28, 2021, PJM's proposal became effective by operation of law. Accordingly, the effective date of the proposed tariff sheets is September 29, 2021. The commission did not act on PJM's filing because the commissioners are divided two against two as to the lawfulness of the change."

FERC is currently composed of two Democrats, chairman Richard Glick and Allison Clements, and two Republicans, James Danly and Mark Christie. Although the notice did not clarify the individual commissioners' positions, most observers believe the divide fell along party lines. Glick, for instance, has been an outspoken critic of the order since it was issued in December 2019.

The FERC order instructed PJM to dramatically expand its MOPR to cover new and existing energy sources, including renewables and nuclear, which receive "out-of-market" state subsidies, effectively raising the bidding price for those sources in PJM's forward-looking capacity auctions."
PJM's modified Minimum Offer Price Rule (MOPR) takes effect, boosting nuclear's competitiveness
A proposal by PJM Interconnection to modify FERC's contentious minimum offer price rule (MOPR) order went into effect on Wednesday after the commission failed to take action on it.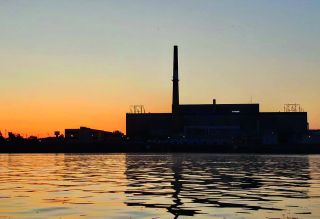 Discussions
No discussions yet. Start a discussion below.
Get Published - Build a Following
The Energy Central Power Industry Network is based on one core idea - power industry professionals helping each other and advancing the industry by sharing and learning from each other.
If you have an experience or insight to share or have learned something from a conference or seminar, your peers and colleagues on Energy Central want to hear about it. It's also easy to share a link to an article you've liked or an industry resource that you think would be helpful.