Northern Ireland hits 44% renewable energy mark
System Operator Northern Ireland (SONI) has welcomed the news that 44% of Northern Ireland electricity consumption was generated by renewable sources in the 12 months to June 2019.
Source:
www.farminglife.com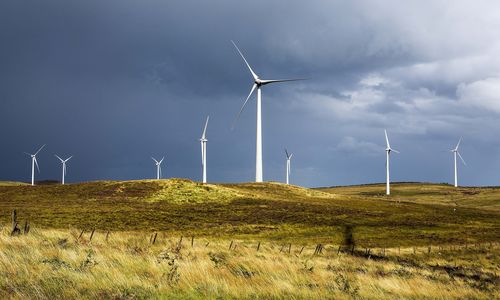 The 44% renewables is up from just 3% in 2005. The new record is 7% higher than the period a year ago, comes a year in advance of Northern Ireland's official goal of 40% renewable energy by 2020, according to a news report. 
Wind accounted for 85% of the renewable energy generated during the June 2018-June 2019 period, according to the Dept. for the Economy. Solar, biomass and biogas accounted for the bulk of the remainder. 
The so-called DS3 Programme, carried out in partnership with Dublin's EirGrid, serves as the flagship initiative for SONI' renewable energy initiative. The latest statistics indicate how SONI is looking to renewables to provide as much as 65% of Northern Ireland's electricity needs, according to the utility.
"The electricity system in Northern Ireland is undergoing a transformation as a result of the growing levels of renewable electricity. Managing this is an incredible achievement and testament to the talented people we have working at SONI," SONI Managing Director Jo Aston was quoted. 
Thank Andrew for the Post!
Energy Central contributors share their experience and insights for the benefit of other Members (like you). Please show them your appreciation by leaving a comment, 'liking' this post, or following this Member.