This group brings together the best thinkers on energy and climate. Join us for smart, insightful posts and conversations about where the energy industry is and where it is going.
Shared Link
Next generation of heat networks to power UK's green revolution
Renewable heat
Latest round of heat network funding in England will only support low-carbon technologies, such as heat pumps
£270 million Green Heat Network Fund will help make towns and cities greener, building on the 480,000 consumers already benefiting from this technology
new heat networks will play a key role in cutting carbon emissions from heating buildings, which accounts for 21% of UK total
Join me at theRenewable Heat https://bit.ly/3to8vbq Professionals Network
Next generation of heat networks to power UK's green revolution
Homes and businesses will be made greener as low-carbon energy is placed at the heart of the latest round of funding for heat network projects in England.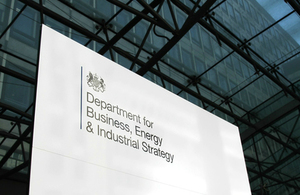 Discussions
Get Published - Build a Following
The Energy Central Power Industry Network® is based on one core idea - power industry professionals helping each other and advancing the industry by sharing and learning from each other.
If you have an experience or insight to share or have learned something from a conference or seminar, your peers and colleagues on Energy Central want to hear about it. It's also easy to share a link to an article you've liked or an industry resource that you think would be helpful.