This special interest group is for professionals to connect and discuss all types of carbon-free power alternatives, including nuclear, renewable, tidal and more.
Post
New utility settlement highlights how Ohio utilities are leaving FirstEnergy behind on clean energy
Jul 13, 2018 11:25 pm GMT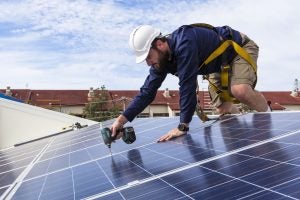 A new utility settlement in Ohio is loaded with promising clean-energy components. Meanwhile, Ohio-based utility giant FirstEnergy continues to cling to the energy sources of the past.
Encouraging settlement
Along with FirstEnergy, Duke, and AEP, Dayton Power & Light (DP&L) is one of Ohio's four investor-owned utilities that deliver electricity to people's homes and businesses.
In DP&L's recent rate case (a process that sets customers' electricity delivery rates), the utility and environmental groups, including Environmental Defense Fund (EDF), have reached a settlement that includes the following:
Dick Munson
Discussions
Spell checking: Press the CTRL or COMMAND key then click on the underlined misspelled word.
No discussions yet. Start a discussion below.
Get Published - Build a Following
The Energy Central Power Industry Network is based on one core idea - power industry professionals helping each other and advancing the industry by sharing and learning from each other.
If you have an experience or insight to share or have learned something from a conference or seminar, your peers and colleagues on Energy Central want to hear about it. It's also easy to share a link to an article you've liked or an industry resource that you think would be helpful.