This special interest group is for professionals to connect and discuss all types of carbon-free power alternatives, including nuclear, renewable, tidal and more.
Shared Link
New nuclear plant at Sizewell set for green light
"The government is considering taking an ownership stake and consumers may see a small addition to their bills to pay for the project as it is being built, in order to drive down the costs of financing a project that may cost up to £20bn and take about 10 years to build.

The bigger the government stake, the smaller the call on consumers to 'pay as you go' for the development and construction costs."
Again and again we find government involvement is necessary to help put nuclear back on its feet. Private investment expects immediate returns; nuclear is in it for the long run.
"This funding model has been treated with suspicion before, as opponents say it transfers the risk of delays and budget overruns from the contractor to the consumer and the taxpayer.

However, the BBC understands that the fact Sizewell C is a carbon copy of Hinkley - which has seen work on a second reactor there completed 30% more quickly than the first - is thought to have substantially mitigated that risk."
As Southern Company finishes its work at Vogtle Units 3 & 4 in Georgia, its CEO was asked if, after years of delays and cost overruns, what his goals would be after the units went online. "Build two more," he replied. "Now we know how to do it right."
New nuclear plant at Sizewell set for green light
Officials insist the UK government "remains committed to new nuclear," and that it will be included as part of a 10-point plan to be published in early November.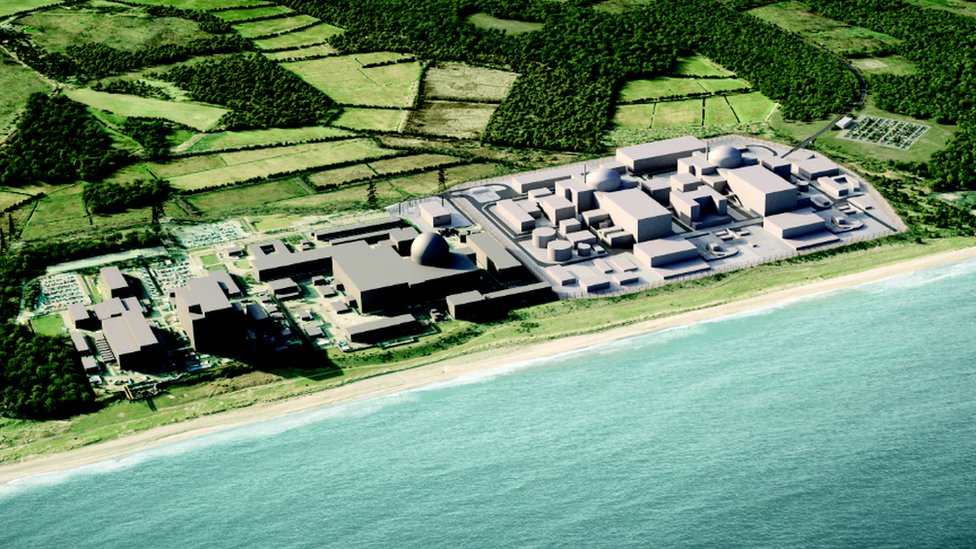 Discussions
Spell checking: Press the CTRL or COMMAND key then click on the underlined misspelled word.
No discussions yet. Start a discussion below.
Get Published - Build a Following
The Energy Central Power Industry Network is based on one core idea - power industry professionals helping each other and advancing the industry by sharing and learning from each other.
If you have an experience or insight to share or have learned something from a conference or seminar, your peers and colleagues on Energy Central want to hear about it. It's also easy to share a link to an article you've liked or an industry resource that you think would be helpful.