Land Deal Could Mean a Wind Farm Coming to Claremont
A remote corner of Claremont currently visited mostly by deer and snowmobilers may one day be home to a colony of wind turbines. A Maryland company that builds and manages natural gas and wind turbine power plants has entered into a long-term agreement to lease about 800 acres on Green Mountain, near the border with Newport, with an eye toward building and operating a wind-power farm.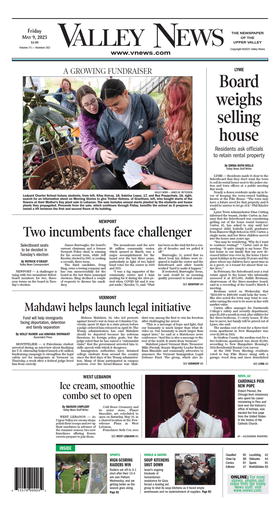 CPV Sullivan Wind is owned by Competitive Power Ventures Inc., of Silver Spring, Md., which has developed and financed $5.9 billion in energy projects over the past eight years .... CPV in turn is owned by giant private equity firm Global Infrastructure Partners. ... The Claremont site is about 14 miles from the 24-megawatt, 12-turbine Lempster Wind Power Project — which provides enough electricity to power 10,000 homes. That $48 million project in Sullivan County, located 5 miles from Mount Sunapee, was built by the Spanish energy company Iberdrola. It opened in 2008, and the Lempster wind turbines are visible both from Route 10 north of downtown Newport and from parts of the Connecticut River Valley in Vermont.
Thank Victoria for the Post!
Energy Central contributors share their experience and insights for the benefit of other Members (like you). Please show them your appreciation by leaving a comment, 'liking' this post, or following this Member.