This group brings together the best thinkers on energy and climate. Join us for smart, insightful posts and conversations about where the energy industry is and where it is going.
Shared Link
ITM Motive to build a network of hydrogen stations for trucks and buses in the UK
Fueling network.
ITM recently opened a brand-new hydrogen station at Tyseley Energy Park in Birmingham, which will refuel Birmingham City Council's fleet of 20 hydrogen buses from November. And this is exactly the type of hydrogen station ITM wants to continue building.
"What we've done in Birmingham is the sensible, modern form. We've made sure we've got 20 buses lined up that are going to use that station every day," Yellen said.
"We're looking for more big sites like Tyseley Energy Park, where it makes sense and fits in well with what's already there. We won't have planning permission issues with that because we've been doing this for six/seven years already.
"The simplest thing with a hydrogen station is for it not to have a roof. Hydrogen is a very safe gas – it escapes into the atmosphere and turns back into water; it's no harm to anyone."
ITM Motive to build a network of hydrogen stations for trucks and buses in the UK
ITM Motive will build a small network of large hydrogen stations for trucks and buses in north England in a bid to kickstart demand for...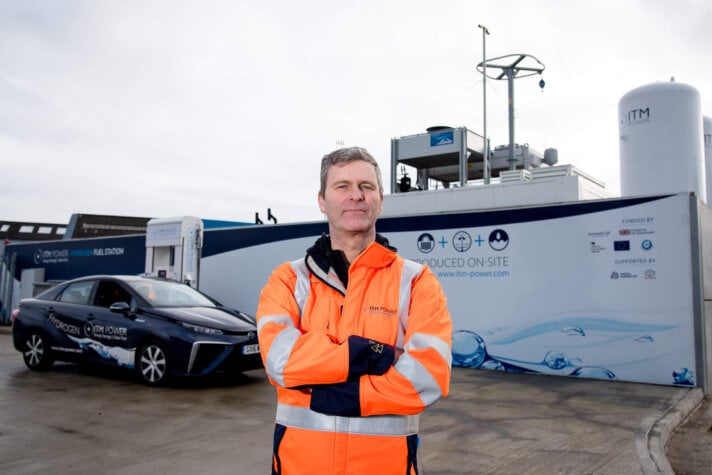 Discussions
No discussions yet. Start a discussion below.
Get Published - Build a Following
The Energy Central Power Industry Network is based on one core idea - power industry professionals helping each other and advancing the industry by sharing and learning from each other.
If you have an experience or insight to share or have learned something from a conference or seminar, your peers and colleagues on Energy Central want to hear about it. It's also easy to share a link to an article you've liked or an industry resource that you think would be helpful.