This special interest group is for professionals to connect and discuss all types of carbon-free power alternatives, including nuclear, renewable, tidal and more.
Shared Link
Hydrogen now firmly at the heart of the global race to net zero — for better or worse
Aug 26, 2021 12:50 pm GMT
Global hydrogen 
The landmark $550bn Infrastructure Investment and Jobs Act — passed by the US Senate last month, but yet to be signed off by the Democrat majority in the House of Representatives — assigns $9.5bn of federal cash to the hydrogen sector and spells out an aim to reduce the cost of green H2 to less than $2/kg by 2026 (from more than $5/kg today).
It also creates four regional clean hydrogen hubs, which the bill defines as "network[s] of clean hydrogen producers, potential clean hydrogen consumers, and connective infrastructure located in close proximity... that can be developed into a national clean hydrogen network to facilitate a clean hydrogen economy".
Hydrogen now firmly at the heart of the global race to net zero — for better or worse
New policy announcements by the US, EU, UK, India and Russia show that major economies are getting serious about H2, but are they getting it right? asks Leigh C
Source:
www.rechargenews.com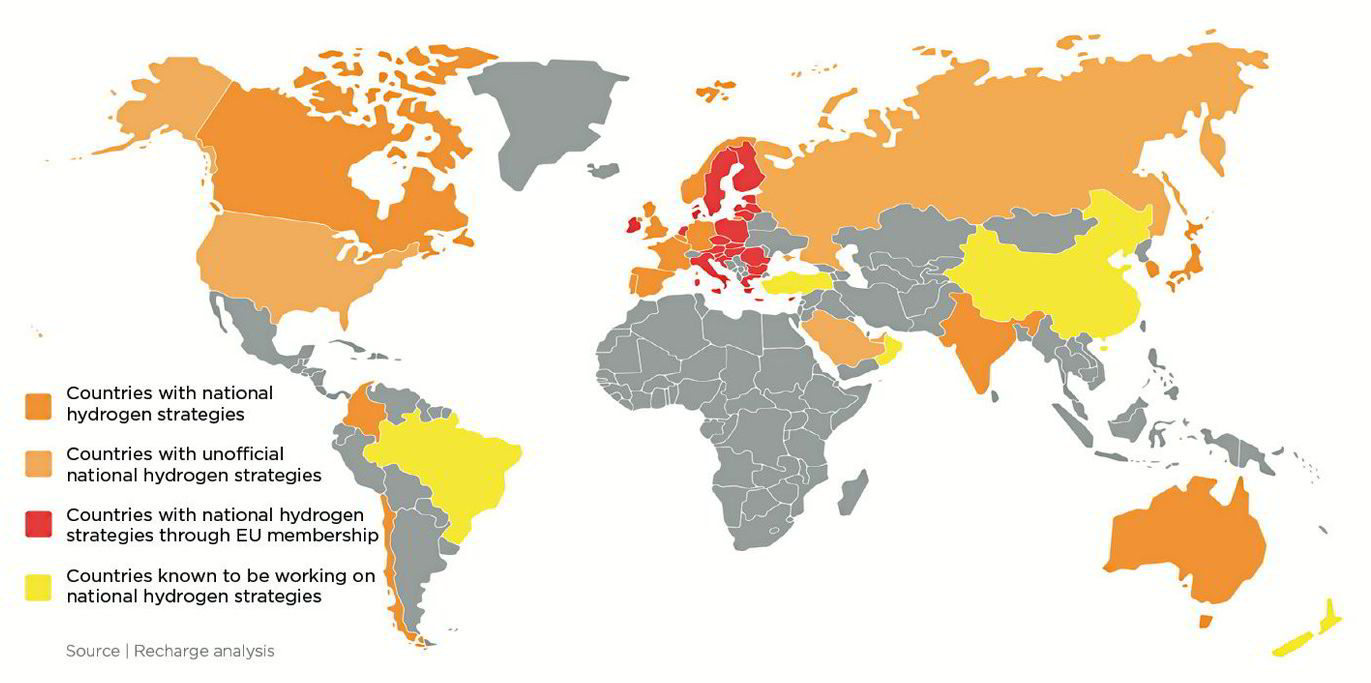 Discussions
No discussions yet. Start a discussion below.
Get Published - Build a Following
The Energy Central Power Industry Network is based on one core idea - power industry professionals helping each other and advancing the industry by sharing and learning from each other.
If you have an experience or insight to share or have learned something from a conference or seminar, your peers and colleagues on Energy Central want to hear about it. It's also easy to share a link to an article you've liked or an industry resource that you think would be helpful.