H100 Fife | Future of Gas
SGN's world-first hydrogen-to-homes networks will use clean offshore wind power to heat homes while cutting out carbon.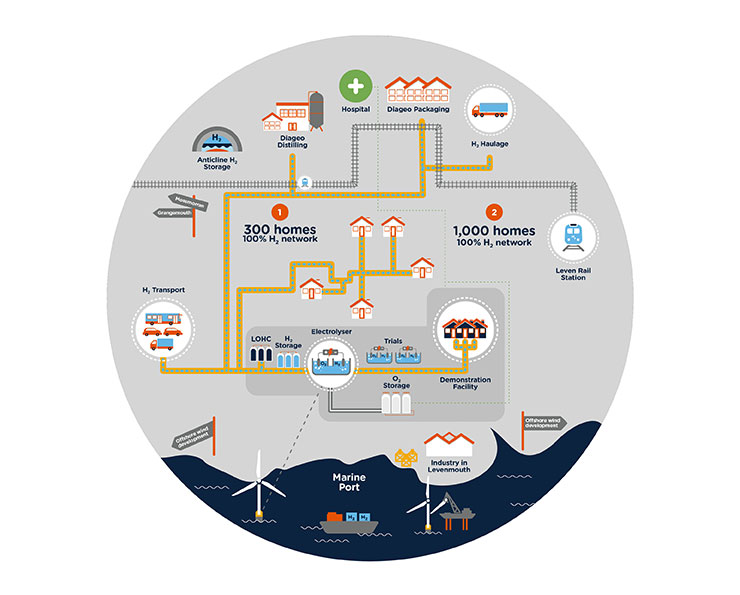 hydrogen for heat. 
The project is the first of its kind to employ a direct supply of clean power to produce hydrogen for domestic heating – putting Levenmouth at the forefront of the clean energy revolution. 
The system will be designed and built to ensure the same high safety and reliability standards expected from the current gas system. An on-site storage unit will hold enough hydrogen to ensure supply won't be disrupted during even the coldest weather conditions.