This special interest group is for professionals to connect and discuss all types of carbon-free power alternatives, including nuclear, renewable, tidal and more.
Shared Link
Granholm promotes nuclear and Build Back Better
"Energy secretary Jennifer Granholm toured the Braidwood nuclear plant in Illinois last week as part of a statewide tour to promote the climate provisions in the recently passed trillion-dollar infrastructure law and the Build Back Better Act, over which the Senate continues to haggle.

The two-unit Braidwood plant is one of three Exelon nuclear facilities in Illinois saved from likely or certain premature retirement earlier this year when Gov. J. B. Pritzker signed into law the Climate and Equitable Jobs Act, providing $694 million in assistance to Braidwood, Byron, and Dresden.

The feds' turn: 'The hardworking men and women at our nation's nuclear power plants are on the front lines in the fight against the climate crisis, keeping the lights on without any carbon or air pollution and supporting our economy with 24/7 electricity,' Granholm said after touring the plant. 'The Build Back Better bill will help keep our existing nuclear fleet running while we invest in new nuclear technology.'

Kathleen Barrón, executive vice president of Exelon, commented: 'Illinois made the right decision to increase its investment in new clean energy and preserve the state's existing zero-carbon nuclear plants, which provide more than 90 percent of the state's clean energy and support tens of thousands of jobs. But to meet our national climate goals, we agree with Secretary Granholm that federal leadership is essential to meeting the greatest challenge of our generation. We strongly urge Congress to act on the Build Back Better plan, which will unleash investment in new technology, transform our energy grid, and put us on a sustainable path to grow our economy, reduce pollution, and address the climate crisis before it is too late.'"
Granholm promotes nuclear and Build Back Better
After a tour of Braidwood Nuclear Power Plant in Illinois, Energy Secretary Jennifer Granholm thanked the "hardworking men and women at our nation's nuclear power plants...on the front lines of the climate crisis."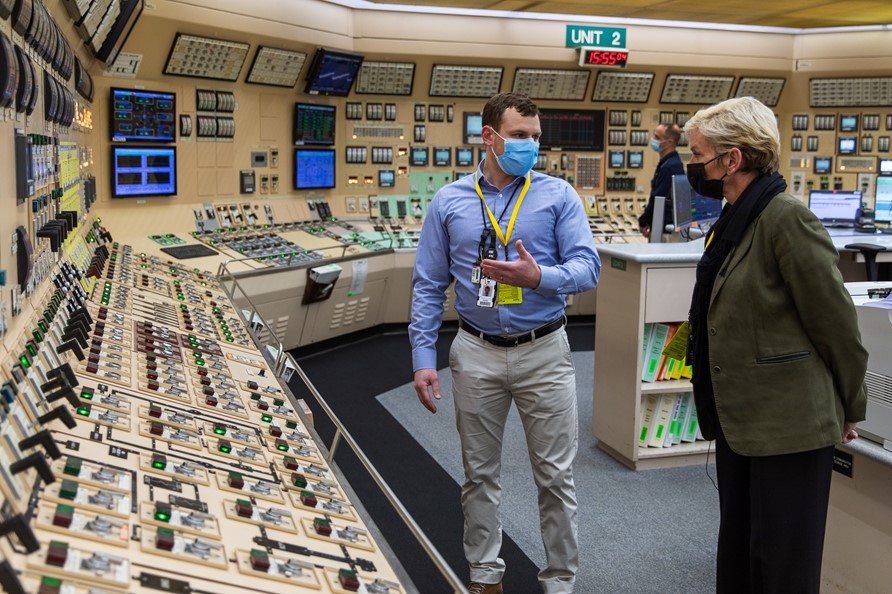 Discussions
No discussions yet. Start a discussion below.
Get Published - Build a Following
The Energy Central Power Industry Network® is based on one core idea - power industry professionals helping each other and advancing the industry by sharing and learning from each other.
If you have an experience or insight to share or have learned something from a conference or seminar, your peers and colleagues on Energy Central want to hear about it. It's also easy to share a link to an article you've liked or an industry resource that you think would be helpful.