Germany's Runaway Power, Pollution Bills Haunt Merkel's New Term
Voter support for Angela Merkel's long-standing pledge for climate protection risks being undermined by stubbornly high pollution levels and power prices.
Source:
www.bloomberg.com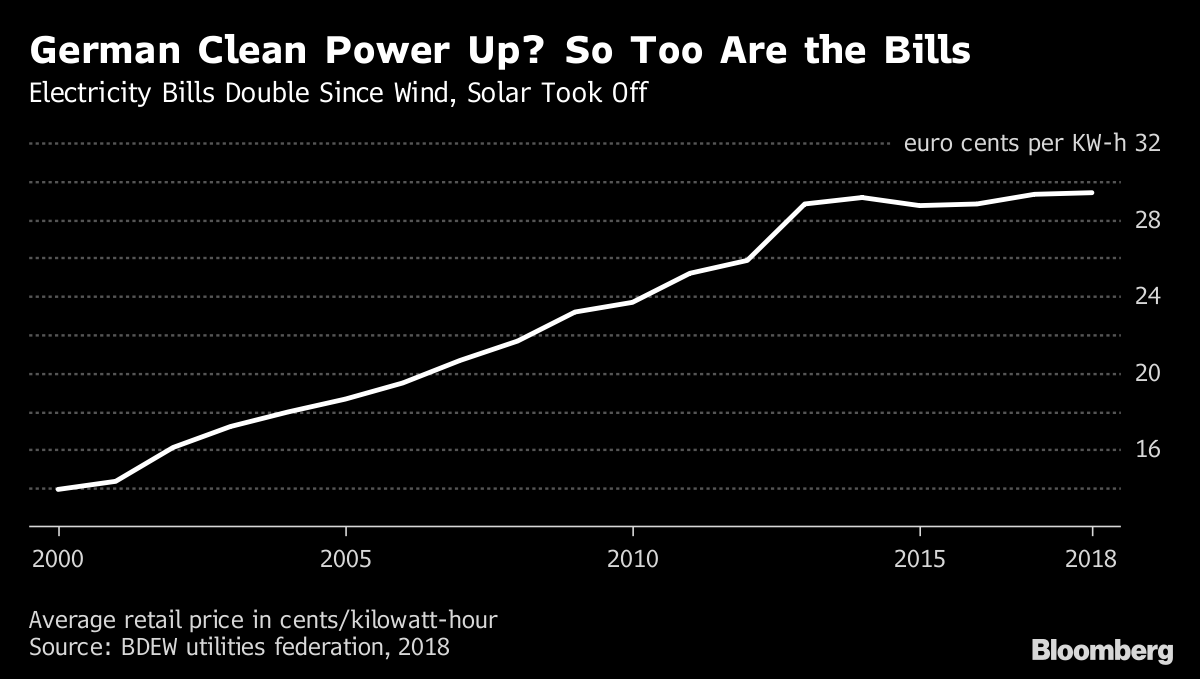 High pollution prices and rising energy costs are two big issues that Germany needs to contend with as it continues to finance its energy revolution through consumer energy bills. Those bills will soon rival Denmark's consumer energy costs as prices are set to rise "111 percent since 2000". While German national energy policy has brought more clean power onto the grid, greenhouse gas emissions haven't changed much. How can Germany continue to make the right energy decisions while sparing consumers from egregiously high bills?
Thank Areg for the Post!
Energy Central contributors share their experience and insights for the benefit of other Members (like you). Please show them your appreciation by leaving a comment, 'liking' this post, or following this Member.